By Gabriel Princewill-
There is "no place on ITV" for Jeremy Clarkson's  despicable comments about the Duchess of Sussex, the broadcaster's boss has said.
Her comments come as the fall out between the Duke and Duchess of Sussex and the royal family continues to cause a storm, in light of the very degrading and misogynistic article written by Jeremy Clarkson which sparked uproar because of its tasteless and harmful content.
Mr Nicolson, who is the shadow SNP spokesman for digital, culture, media and sport, wrote to ITV boss, Ms  Carol McCall , that Clarkson's column went against ITV's statement of programme policy and social purpose strategy.
Her response,  published by entertainment website Deadline, said concerns about his comments were 'completely understandable', but made no commitment as to whether they would keep the television presenter, who has been no stranger to controversies in his time in the public eye.
"ITV has no editorial control over Jeremy Clarkson's(pictured) independent journalistic output in The Sun or anywhere else he chooses to publish," Ms McCall wrote in her reply.
"I'd like to be clear that the comments made were Jeremy Clarkson's own and are in no way endorsed by ITV."
She stressed that Clarkson is not an ITV employee, and added that "when he appears on ITV it is as a quiz show host on a show which does not provide a platform for his opinions".
Hate
Last month, Clarkson wrote a venemous article in The Sun, expressing that he hated Meghan Markle "on a cellular level" and dreamed of the day "when she is made to parade naked through the streets of every town in Britain while the crowds chant 'Shame!' and throw lumps of excrement at her".
One lawyer anonymously opined to this publication that: Clarkson's  strong use of the word "hate" took him close to the domain of a hate crime. ;;What you find is the presenter using strong words like hate, and then expressing a wish that members of the public assault Meghan Markle, mainly because of his disapproval of her.
That assault can take many forms, it need not be physical, but can even be the suggestion for people to utter racist abuse against her , as has been done several times. One wouldn't hold ones breath that Jeremy Clarkson would be sympathetic in the event she became the victiom of a hate crime as a consequence of his words of incitement. It was a most egregious and irresponsible thing for him to say on a national newspaper".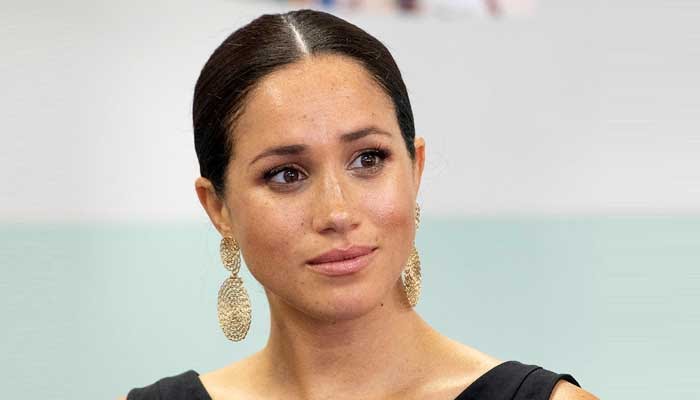 Hated:  Meghan Markle                                                                                           Image: Geo.tv
Ipso was inundated with its most ever complaint in its 9 year history, its CEO cancelling a christmas dinner party with Rupert Murdoch that evening.
Over 600 Mps wrote to  Sun Editor, Victoria Newton, asking her to take action against Jeremy Clarkson over his reproachable comments.
Ipso has set no deadline for when it intends to publish its response to the multiple complaints. The press regulator assesses complaints made against publications alleged to have breached its codes of conduct.
The Sun out out an official statement, admitting that with freedom of speech comes responsibility. The connection between responsibility and freedom of speech is an inherent fact embodied in the balancing acts of the Human Rights Act 1998.
The Act expressly asserts that none of the rights is absolute, but rather contingent on the proportionate observance of other competing rights. The Sun eventually pulled the vexatious article down at the request of Jeremy Clarkson.
Ethical Boundaries
Clarkson may have been trying to be as audacious as his friend Piers Morgan, who lost his job on ITV for crossing ethical boundaries in his ill thought out and reckless dismissal of Meghan Markle's claims to have suffered serious mental health issues to the extent that she felt suicidal.
The straight talking television presenter misconstrued his right to freedom of speech when he proceeded under the misapprehension he could outrightly dismiss Meghan Markle's claim to have felt suicidal during her time at the royal family, and was denied help when she requested it.
Morgan described her account as "contemptible" and a betrayal of the royal family.
Markle revealed during the interview that the press intrusion on her life during her time in the UK was so acute that she "didn't want to be alive anymore."
Filled with disbelief, Morgan said: "I don't believe a word she says, Meghan Markle. I wouldn't believe her if she read me a weather report."
A conflict of interest between his own perception of Meghan Markle's account and his public responsibility her subjective right for her account of suicidal  feelings to be believed by those who choose to. The single comment was his undoing, as it pitted strong passionate feeling against indiscretion.
Dismissed: Piers Morgan lost his job on ITV after revealing that he didn't believe Meghan Markle            Image: ITV
Markle revealed during the globally televised interview that the press intrusion on her life during her time in the UK was so acute that she "didn't want to be alive anymore." Reacting to her words, Morgan said: "I don't believe a word she says, Meghan Markle. I wouldn't believe her if she read me a weather report."
Morgan cited numerous reasons why he felt he could not trust Meghan Markle, citing the fact he was aware she had dated someone in the past who took her out for dinner, and just ceased contact with the man without explanation.
He pointed to the mysterious way in which she divorced her first husband- a television producer from Los Angelis -sending him the engagement ring in the post, and said he felt the way she had disowned her father and denied him contact with his grandchild, were all "informative of her character", and indicative of her dishonesty.
A wave of complaints to Ofcom culminated in Piers Morgan having to turn his back on this six figure salary on Good Morning Britain, where he was a crowd puller, with supporters of both parties divided along partisan lines.
The emerging rancour led to further attacks and criticism  against Meghan Markle, Prince Harry later responding with  a Netflix docuseries which further caused anger by many who accused the disgruntled Duke Of Sussex of selling his family out for money.
Scepticism
Scepticism about Meghan Markle's claims and motives in marrying Prince Harry, has driven many of her critics to intensely dislike her , or disapprove of her ways, with people exercising their free rights to express an opinion, but potentially running into trouble where that opinion expressed goes beyond subjective value judgement  into the terrain of inciting hatred.
Jeremy Clarkson wanted to express his right to free speech, but by his own words, inadvertently exceeding reasonable boundaries in his mission to vent his contempt for Meghan Markle.
ITV is now facing the pressure of  taking some level of accountability for making no public stance as to whether Clarkson will be dismissed from their programme, especially after Amazon prime took the step of dissociating themselves from the television presenter completely.
The broadcaster's logical defence so far is the fact the transgression did not occur on its platform, though part of Clarkson's appeal t Sun newsreaders is the fact is on television courtesy of his contract with ITV.
ITV did not expect to revisit another big controversy after the Piers Morgan incident, but find themselves back to square one over excessive about Meghan Markle again.
"Everyone at ITV is very aware of our responsibilities as a public service broadcaster," Carolyn McCall wrote in a letter to John Nicolson, the Scottish MP, after he called for Clarkson to be sacked in the wake of his remarks.
The Sun has made no public declaration as to whether they will keep Clarkson as columnist or take any action against him.
Sun editor, Victoria Newton's representatives where contacted by The Eye Of Media.Com on Wednesday to inquire if they had made any decision on the matter yet.
The publication is yet to comment on the matter.
Share On

Categories

Date