By Tony O'Riley-
MP Robert Buckland is under pressure to resign as Justice Secretary following the introduction of a controversial bill ministers admit will breach international law.
Critics of the Uk government's stance on Brexit, admitted by Mps to be  in breach of international law,  are piling the pressure for Mr. Buckland to resign from his post over the furore.
Leading the call for resignation is  former solicitor general Lord Garnier QC, a member of the Conservative Government between 2010 and 2012.
He was egged on  by Nick Robinson on Radio 4 who is surprised the  Justice Secretary has not been chased away from the job. Mr. Robinson said:  "Why haven't the justice secretary and attorney general resigned in protest at the government's plans to break international law and rewrite the Brexit deal in the event of no deal being reached on future trade arrangements?"
He said: "I can't speak for them, they must make up their own minds, but I certainly would not be part of a the government and would not want to be a law officer in a government that introduced this legislation.
"The job… is to maintain the rule of law in government and to ensure ministers behave by it. If they insist on not doing so, one's advice would conflict with the client's instructions and you would have to go.
"The law officers need to ask themselves some deep questions. This bill when it becomes an act, will be in breach of an international treaty that this government agreed to. If we cannot be trusted to abide by our word on this matter, why would anyone else trust us in future?"
The legal commentator and author who goes under the name of the Secret Barrister tweeted that they did not see how he could remain in post.
"This (as far as I can recall) is unprecedented – a government publicly declaring that it has no intention of being bound by the law," they wrote
Rewriting Of Brexit Agreement
The UK Internal Market Bill, introduced this week, is controversial because it could rewrite parts of the Brexit withdrawal agreement and the potential future impact on talks with the EU and the negotiation of international treaties.
Northern Ireland Secretary Brandon Lewis admitted in the Commons on Tuesday that it would break international law in a "specific and limited way."
However, justice minister Lord Keen of Elie and attorney general Suella Braverman defended their continued roles in government.
Speaking in the House of Lords yesterday, Lord Keen said: 'I continue in post and continue to advise, encourage and stipulate adherence to the rule of law – understanding that, from time to time, very real tensions can emerge between our position in domestic law and our position in international law.
'It is not unprecedented for legislation passed by this parliament to cut across obligations taken at the level of international law. In those circumstances, domestic legislation prevails.'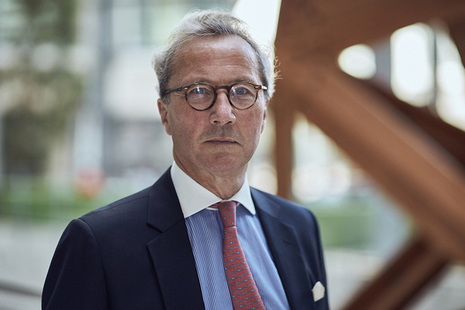 Justice Minister: Lord Keen
Shadow attorney general Lord Falconer of Thoroton said the government's acceptance that it was breaking international law would be 'thrown in the UK's face for years'. He questioned how the government could command authority to demand compliance with new anti-Covid-19 measures, or to condemn the actions of Extinction Rebellion for rule-breaking.
Falconer said: 'The rule of law is not pick and mix, with acceptable laws chosen by the home secretary or an adviser in Number 10. This stinking hypocrisy chokes our country's reputation and destroys our government's ability to lead at home and make agreements abroad.'
Braverman issued a statement saying the bill was designed to promote the continued functioning of an internal market in the UK after the conclusion of the transition period provided for in the withdrawal agreement. She said it also ensures the government will be able to deliver its commitments to protect peace in Northern Ireland and the Good Friday Agreement.
Braverman added: 'It is an established principle of international law that a state is obliged to discharge its treaty obligations in good faith. This is, and will remain, the key principle in informing the UK's approach to international relations. However, in the difficult and highly exceptional circumstances in which we find ourselves, it is important to remember the fundamental principle of parliamentary sovereignty.'
However, the attorney general and lord chancellor Robert Buckland both faced calls during the day to resign over the government's actions.
Share On

Categories

Date