By Sammie Jones
Leeds United has been ordered to pay 290,000 compensation for Sexual Discrimination against a female welfare officer.
Leeds United have been ordered to compensate former academy welfare officer, Lucy Ward,£290,000 following her employment tribunal victory against the club, her solicitors have confirmed.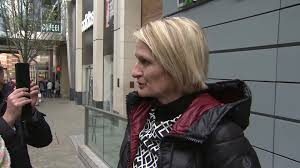 Ward successfully lodged an unfair dismissal and sex discrimination case against Leeds in April, claiming  she had been sacked in 2015 by the club's owner Massimo Cellino for the partner of former manager Neil Redfearn. Redfearn was one of six managers fired by Cellino when he took over in 2014.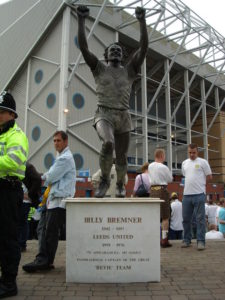 The official explanation for Ward's sacking was that she took an excessive amount of holiday in order to work as a commentator for the BBC at the 2015 Women's World Cup in Canada.However, a tribunal hearing vindicated her and awarded the huge compensation to the woman who had worked there for 17 years. The finding confirms her complaint that she was being sexually discriminated against. Sexual discrimination is a deplorable moral injustice that still exists in certain professional domains today. It effectively comes under one of the areas Theresa May intends to redress as Prime Minister of this country, to make Britain a great country that works for everyone.Unfortunately, some bosses in their foolish arrogance are misguided in the belief they can discriminate against women as they please. This clearly is not a position acceptable to strong women like Mrs. Ward.I a statement to the eye of media.com, Ward said:
'What I went through is not something I would desire for any woman. No woman should be treated so thoughtlessly in this age of equal opportunities."I would like to take this opportunity to thank my legal team Richard Cramer and Martin Williams of FrontRow Legal for their support and guidance. A special mention to my brilliant barrister, Nick Randall QC of Matrix Chambers, who recognized the injustice I suffered and argued it simply and skilfully on my behalf," .
"Also a final thank you to all Leeds United fans and people who have taken the time to send their best wishes and support to me throughout. "An extra thanks goes to my Mum, brother, friends, and in particular my partner, Neil. I could not have done this without you."
Ward's payout has been broken into £127,229.81 from the club over the sex discrimination and £5,525 over her unfair dismissal.  Ward's legal costs have also been slapped on top of money to be paid, close to the £100,000 region. senior staff at Leeds United have also been ordered to undergo training in equality, in an embarrassing and damning judgement  against the club.
Calls for Cellulose dismissal have already been sounding loud from supporter groups of the club because of the amount of club money lost in this needless case that only served to expose the discriminatory practices of the club by a man barely two years old in the job. Cellular will learn a hard lesson and hopefully, others will learn from his stupidity.
Share On

Categories

Date