By Shaun Murphy-
Newly crowned heavyweight world champion Oleksandr Usyk is making his rematch with Anthony Joshua in Jeddah free to watch for Ukrainians after being gifted TV rights for the fight by its Saudi organisers.
The heavyweights are due to exchange blows for the heavyweight championship of the world  on August 20, after the Ukrainian previously dethroned the Brit of his WBA, IBF and WBO belts in September of last year.
The contest will be a big fight  for both British and Ukranian fans who will  turn up to watch the fight in their millions at home and in local pubs , as the pair fight to establish who the current boss of the heavyweight division truly is, after Usyk outclassed Joshua last September in front of the Londoner's home crowd.
A world champion after just two fights at heavyweight, Usyk hopes to become a global icon by repeating the conquest in Saudi Arabia , with his country men gathering together in large numbers to see him display his talent in a manner that could establish him as one of boxing's great, if he beats Joshua again.
This rematch promises to be explosive given the huge importance for Joshua to regain his title, in the absence of which his career will be virtually over with no real substance should he continue after another defeat. It is a fight that will bring out the best of both men.
Joshua has hired no nonsense trainer, Robert Garcia,  known for his penchant for aggressive fighting  aimed at producing knockouts.
The 35-year-old initially signed up to join his local territorial defence force in Kyiv, before ultimately being persuaded to leave and train for the AJ rematch.
The rematch has taken far too long to stage, whilst Wbc heavyweight champion, Tyson Fury, -currently rated the best among the big boys-  has already fought twice in six months, beating Deontey Wilder in their grudge remeatc, before successfully defending his title against tough brit, Dillian Whyte last April.
Joshua has been left hanging without a fight and piling ring rust, while his promoter sought the most lucrative deal for his once golden goose fighter who also won olympic gold in the 2012 London Olympic games.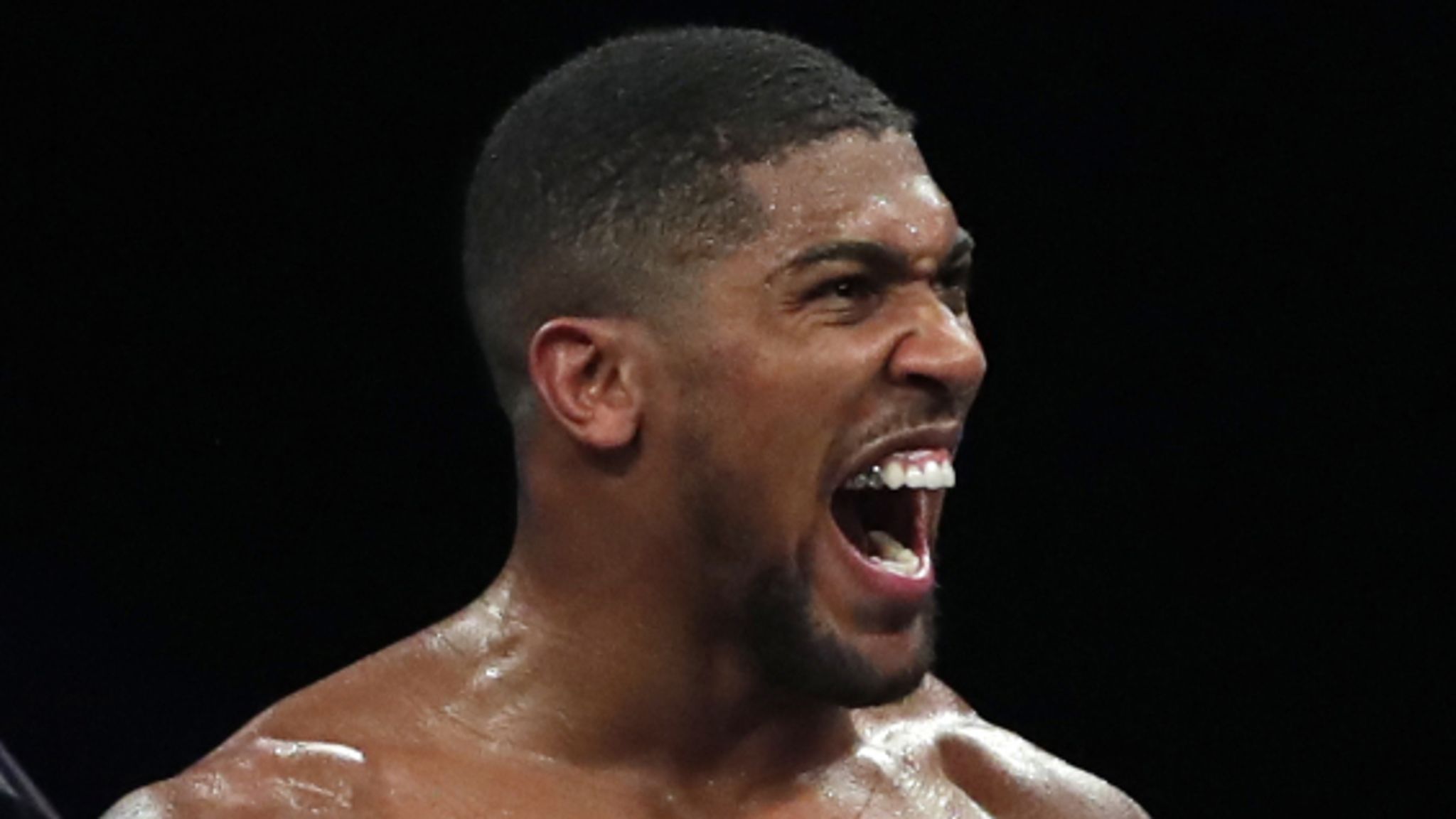 On a mission: Anthony Joshua                                                                                                    Image;skysports.com
Usyk is very much aware of the killer instinct mindset with which Joshua plans to approach this fight, and has been training accordingly to offset whatever the Londoner brings to the table.'."
GB Olympic captain Frazer Clarke who has seen Joshua sparring lately believes he poses a serious danger to any opponent if he loads up combinations on them.
He told SkySports that the former world champion would knockout any heavyweight in the world in his current condition and mode of thinking.
Share On

Categories

Date