By Dominic Taylor-
U.S artist, Nicki Minaj, sucked up to British prime minister Boris Johnson, after Johnson criticised her controversial vaccine tweet in which she claimed it causes impotence. revived her iconic faux-British accent and declared that she thought Johnson was "so amazing on the news this morning".
Boris Johnson had echoed criticisms against  the U.S singer by  Uk doctor, Chris Whitty, who slammed Minaj for implying in a tweet that COVID vaccines could cause impotence. Whitty said: "There are a number of myths that fly around, some of which are just clearly ridiculous and some of which are clearly designed just to scare. That happens to be one of them."
He added that people who pedal such "untruths" should be "ashamed."
Whitty was referring to earlier comments by Minaj in which she said of the Met Gala — one of fashion's glitziest events, which she didn't attend — that organizers "want you to get vaccinated … if I get vaccinated it won't be for the Met. It'll be once I feel I've done enough research."
In what Minaj considered a diss,  she appeared to be begging the prime minister to like her. Boris Johnson chimed in that he isn't as "familiar with the works of Nicki Minaj as I probably should be", but  said he is familiar with "Nikki Kanani, a superstar GP of Bexley" who "will tell you vaccines are wonderful".
"That's why I prefer to listen to Nikki Kanani," Johnson added, Sky News reported.
Nicki then shared a clip of the briefing to Twitter, adding: "I love him even tho I guess this was a diss".
"The accent ugh," Minaj wrote. "Yassss boo!!!"
She later tweeted a special message to the prime minister and asked her fans to tell him that she forgives him. But "no one else", she added.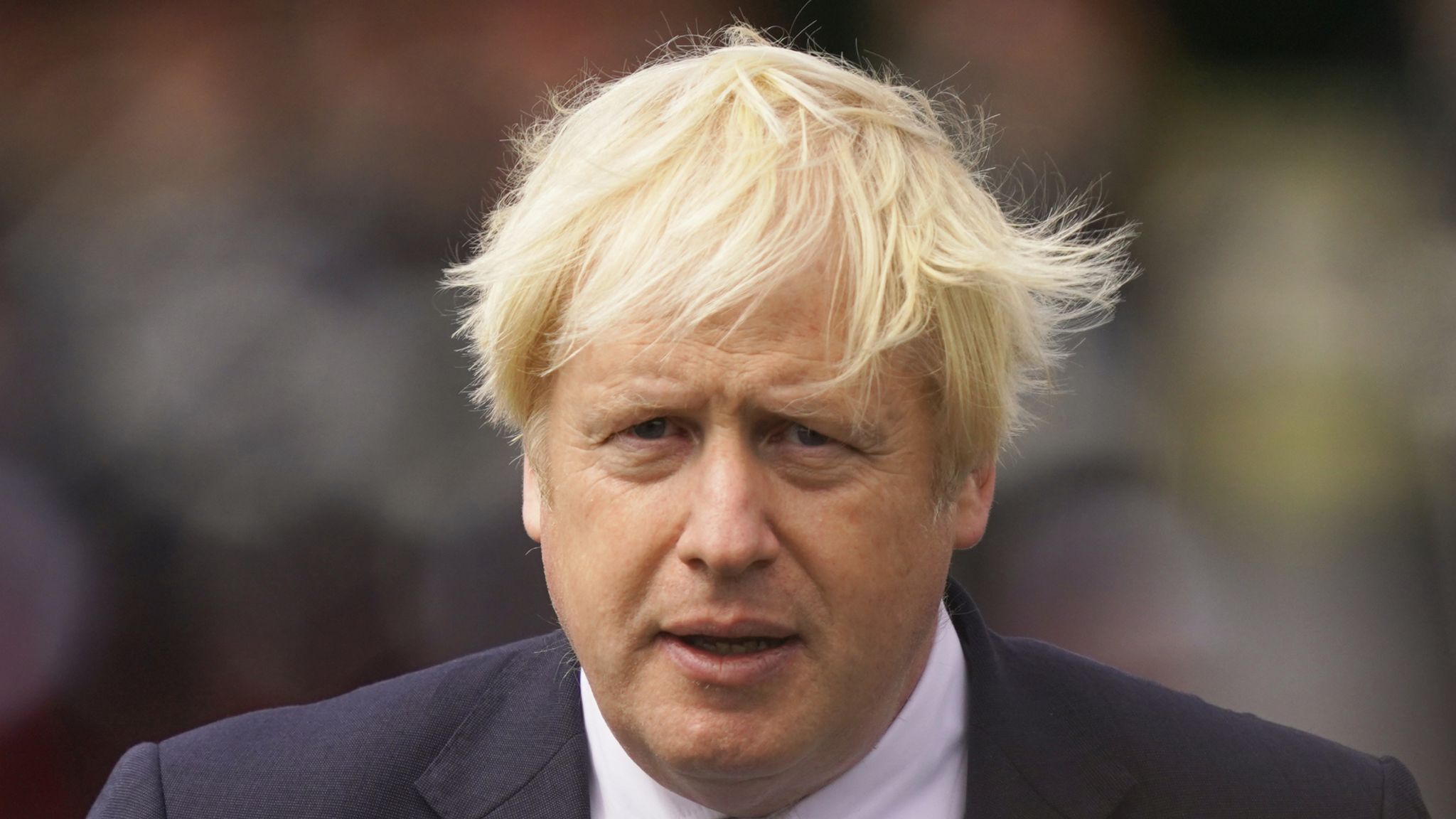 Prime minister, Boris Johnson dismisses Minaj's claims and says he's not familiar with her work                                                               Image:news.sky.com
Instead of Minaj to face the prime minister's criticism and defend her claim by providing any evidence to support it, she instead began to curry his favour, by trying to become friends with him.  She claimed to have attended Oxford University with Margaret Thatcher, whom she said told her a lot of the prime minister. In fact, Minaj never attended University as she claimed, but received a high school diploma. Her comments to the prime minister, was at best a show of satire.
She has used her platform to promote education and tells her fans to stay in school. She even replies to their tweets saying that they should never skip class for her concerts.
In 2018 Nicki selected 37 fans for her "Student of the Game" scholarships, promising to pay each winner's tuition or college loans.
Controversy
Her comments on the vaccine on such a platform was always going to spark controversy.
Manaj had told her 22 million followers that they should not get bullied after her vaccinated friend became impotent.
Why? Well … "My cousin in Trinidad won't get the vaccine cuz his friend got it & became impotent. His testicles became swollen. His friend was weeks away from getting married, now the girl called off the wedding. So just pray on it & make sure you're comfortable with ur decision, not bullied."
Minaj's comments went viral and she later clarified her position, saying: "A lot of countries won't let ppl work w/o the vaccine. I'd def recommend they get the vaccine. They have to feed their families. I'm sure I'll b vaccinated as well cuz I have to go on tour, etc."
Her friend who apparently became impotent after taking the vaccine not been identified, and hasn't volunteered his story publicly.
Dr. Anthony Fauchi  also atatcked the claims from Minaj, referring to them as "misinformation".  Asked on CNN's the lead, whether there was any possibility her claims of impotence arising from the vaccine could be true, he said, the answer to that, Jake, is a resounding no," responded the director of National Institute of Allergy and Infectious Diseases. "There's no evidence that it happens nor is there any mechanistic reason to imagine that it would happen."
The vaccine has been a divisive topic, with multiple theories circulating about its dangers and set backs. However, scientists in both the UK and the U.S insist the vaccine is necessary to reduce infections and hospitalisations. Evidence of its success in doing so continues to be debated  because of the many people who have been double vaccinated, but have ended up in hospitals.
Scientists have stressed that the vaccine does not guarantee full protection from the virus, but minimises the chances of suffering from Covid-19.
On Tuesday, the British government announced plans to offer the first dose of the vaccine to 12-1r5 year old's in the Uk.
Share On

Categories

Date