By Gabriel Princewill-
Top Rank President Todd DuBoef still views Tyson Fury vs. Anthony Joshua as the "biggest heavyweight fight in the world."
DuBoef still envisages the big night the two well recognised heavyweights will share a ring, excite boxing fans, and generate countless pecuniary gains for the multiple recipients of such  major showdown.
First of all, after suffering consecutive defeats to defeats to unified heavyweight champion Oleksandr Usyk, Britain's former golden goose, Anthony Joshua,  must attempt to salvage some respect when he takes on Jermaine Franklin, when the pair meet on Saturday night at The O2 in London. He will be expected to win in style to become a force again in the division.
Joshua's highly anticipated  2021 clash with Tyson Fury was aborted, after Deontay Wilder was successful in a legal action that forced a trilogy fight with Fury, which the American lost decisively in a scintillating clash for the ages in October 2021
Now, DuBoef, who co-promotes Fury, would love to see the 'Gypsy King' make a defence of the WBC title against Joshua. The Londoner's second defeat showed he was no where ready  for Tyson Fury at that time.
In retrospect, Joshua would have needed  a supreme performance to defeat the unbeaten Gipsy King, had the Usyk fight never had to take place.  Joshua, who  would surely have been outclassed back then will need a notable performance to keep the Fury dream alive.
Boef is looking to exploit the aborted unified fight and revive interest in the all British clash, now the obstacle of the Usyk fight appears to be out of the way.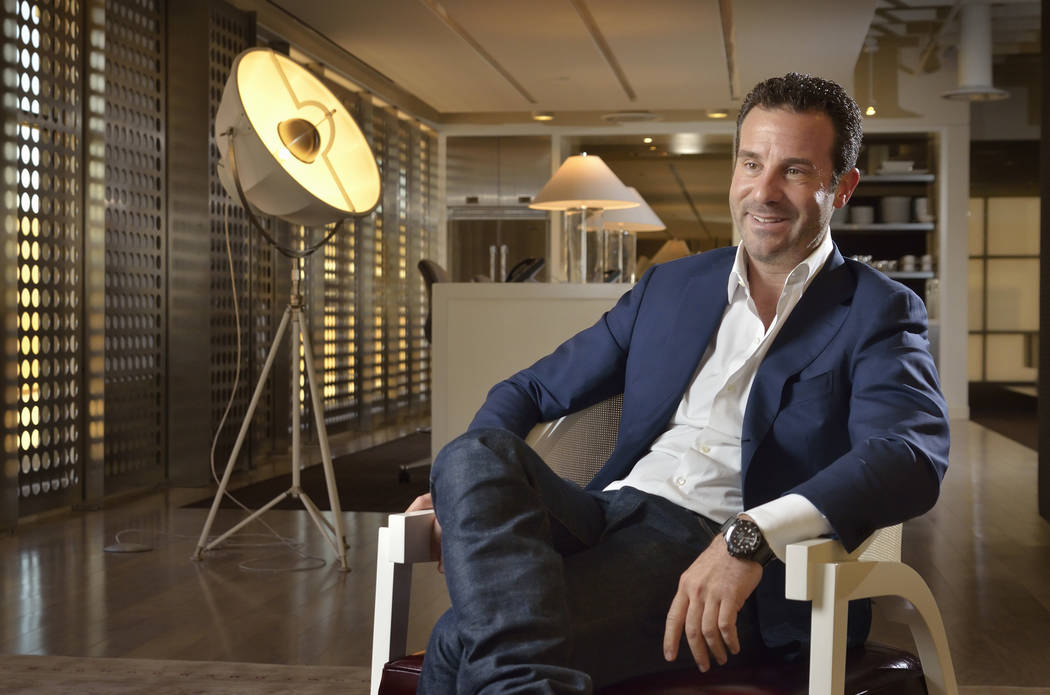 Todd Boef                                                                                                              Image: reviewjournal.com
"I've always said that that is the fight," DuBoef told Sky Sports. "Both of them have great brands, huge fanbases, and fortunately both of them come from the UK, so it's wonderful that your country has been able to produce these incredible prizefighters.
"That fight is always there, and, to me, is the biggest heavyweight match in the world, because of the personalities and the stories."
Collapse Of Talks
Talks between Fury and Usyk's team collapsed over the latter's insistence of an immediate rematch in their contractual clause, and a demand to get the lion share of revenues even in the event the Ukranian emerged victorious in their first fight.
A confident world champion like Fury would have been expected to accept the offer as fair game, in order to ensure secondary issues like those which scuppered the deal, did not interfere with the fight.
Fury's promoter, Frank Warren revealed that the Wbc champion did not want an immediate rematch which would tie him down, more so as he doesn't see Usyk's unified belts as making him the superior heavyweight . The problem here being both men seeing themselves as the A side.
However, the revelation of a past interview in which Fury said former cruiserweight world champion turned heavyweight fighter, Steve Cunnigham was his hardest fight because of how slippery he was, has led some fans to be convinced that Fury is ducking Usyk, even though the current heavyweight kingpin will be an overwhelming favourite to unify the belts.
Lingering doubts now abounds as to whether the man himself is fully confident of victory against the Ukranian, or whether he even fancies the fight at all. .
Fury flawed by Cunningham in 2013 in round  2, went on to stop the American in 7th round.                                                                              Image:boxing scene.com
The entire break down of talks between Fury and Usyk may be an egotistic issue surrounding who should call all the shots,
Fury crashed out of the heavyweight picture following his title win  against Wladimir Klitschko in 2015, after being stripped by the IBF when he cited a rematch clause as his reason not to defend the belt. His subsequent mental health issues and drugs allegations also played their respective roles in him losing the belts. He still sees himself as the dominant champion in his weight class. Most British fans agree.
Notwithstanding, the boxing world is united in the view that the rich father of nine  still needs to unify the titles to be officially considered the best of his generation, let alone of all times, as he himself has in the past purported to be.
His  two consecutive defeats of thunderous punching American former Wbc champion Deontey Wilder, established Fury as the best rated heavyweight in the division, and the man to beat in order to sit at the top of the tree. After stopping Dillian Whyte in his next fight, Usyk was the needed icing on the cake to complete the first major juncture of Fury's sporting legacy.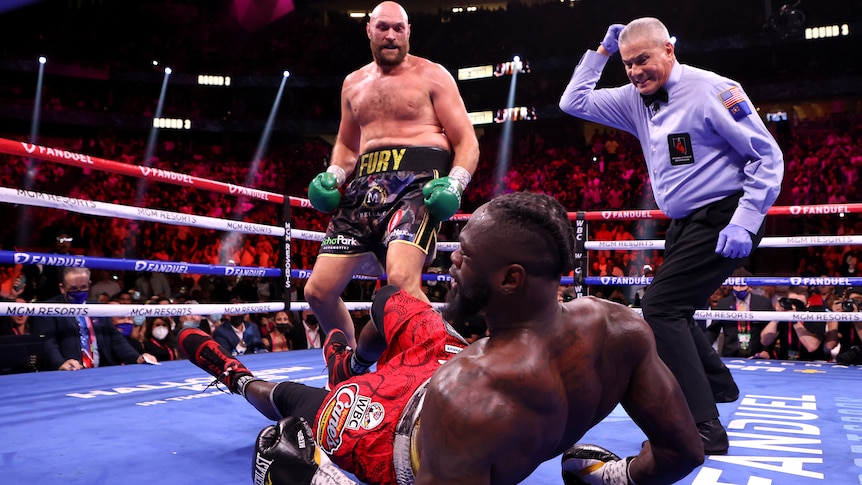 Tyson Fury stops Deontey Wilder  in 11th round of thrilling fight                   Image: abc.net.eu
Joshua V Fury Hope
Meanwhile, Du Boef is keen to see Joshua eventually take on Fury, and will be excited to see the Usyk fight dead and buried in the sand. He knows his man must perform on Saturday to keep that dream alive.
Du Boef still believes Joshua against Fury is the biggest fight out there, his implied words being that fans would much rather see the 2012 olympic gold medalist in the opposite corner, than see Usyk.
"The frustration is for all of us," said DuBoef. "All of us are frustrated, right? And I think timing has been an issue with trying to make this fight happen. I'm not going to say never, but I think we all want to see this unification, and we all have hope.
"But there was a timeline that was set up, and it just got ahead of everybody and it became very tight. Fortunately, there's always hope and an opportunity because I think both fighters really know that this is what the sport wants, and what they want. So, motivation is there, timing was more of the issue on this."
An impressive win by Joshua on Saturday could see him get a Fury after that, if the Usyk fight is assumed to be beyond resurrection at this point in time. Joshua will need to look his very best to revive any prospects of meeting Fury this year.
Such an eventuality will also give Daniel Dubois the golden opportunity to seize all the belts from Usyk, on what would be a fascinating and intriguing match up .
Share On

Categories

Date