By Shaun Murphy-
New trainer Malik Scott could be the key to the outcome between Fury and Wilder , when the pair meet in Las Vegas this Saturday to settle their rivalry once and for all.
Malik Scott was a fringe contender back in the last two decades, and though he wasn't among the ebst, he did have some decent technical boxing ability. Whether Scott indeed has the pedigree to make the adjustments needed to iron out Wilder's flaws and teach him to effectively combine boxing skills with his power, remains to be seen in this big fight.
Trainers are important. If, for instance, Emmanuel Steward hadn't picked up Klitschko when he did and showed him how to block punches, use his feet and use his jab, Wladimir Klitschko wouldn't have  reigned as champion for the long duration of 11 years. Sometimes, a fighter needs a shock – a test – to come out from the bottom rungs and start to actualise his abilities.
There is an abundance of footage online showing Scott teaching Wilder to move, disguise that terrifying right hand behind his jab, set up his punches,  and  move his head. Wilder has never really needed to fight off the back foot, but may now have had time to practise that a lot.
A different Wilder could emerge on Saturday, but on paper, Fury is far better boxer with more desire for victory than the American big puncher.  The gypsy man is always going to be a puzzle for any heavyweight to crack, with his size and mobility.
At the moment, this author leans towards Fury stopping Wilder before the 10th round, though he may even do it very early.
Wilder might be the biggest puncher in the history of the division, but he simply can't box at a high level, due to  his lack of balance and timing. Scott will actually have to have improved a lot of the fundamentals, which is a challenge to do in a short time, but still possible.
When we remember that Wilder started boxing in his twenties, and was in Team USA in the Olympics 18 months later, it becomes clear how useful his punch has been to his success.
He was a devastating puncher from day one, but how much can you really learn when you're moved so fast?
Wilder's record makes it clear that the requirement of having decent boxing skills, wasn't one he would have thought applies to him. Until he fought Fury, only one guy- the huge Bernard Stiverne- managed to go the distance with him.
When you hit as hard as Wilder you don't bother to learn the skills needed to win the hard fights, because  you are the hard fight yourself.
Fury's Strength
Tyson Fury is a big, strong, and very tough guy who knows how to fight and in both fights – excusing the knockdowns in the first fight – Fury was streets ahead of Wilder in terms of skills. It showed.
Bearing in mind the fact Fury was out of the ring for three years, he displayed a degree of footwork and timing and counter punching that, at times, made Wilder look like a rank novice, and in the second fight Wilder simply had no answers for Fury ,once he worked out he can't fight off the back .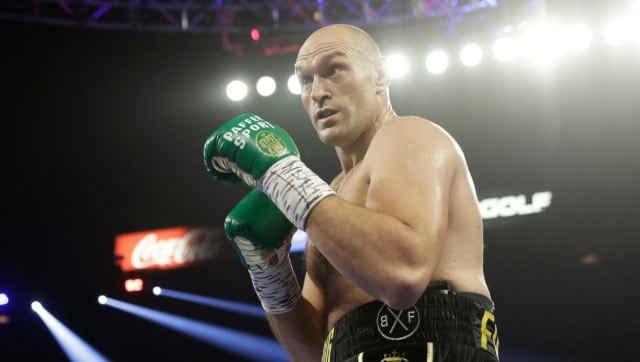 Tyson Fury is overwhelming favourite to win                                                Image:AP
If Wilder has really done a lot of practising fighting off the back foot, and if he can also frustrate Fury's game plan, and make it difficult for the big 6ft 9 man to land comfortably, the current Wbc champion could be in trouble. Fury knows he has to dominate Wilder in the ring, since a 50-50 technical contest with th likes of Wilder could be very dangerous, because the big hayemaker could land anytime.
It will be very interesting to see whether Wilder can at least level Fury in the boxing department, or whether he can successfully rely on being outbox for a few rounds, and coming from behind to land the knock out blow that puts Wilder back in the picture and makes him king of the division again.
Share On

Categories

Date