By Ben Kerrigan-
The Met Police is to be held accountable for their poor investigation of the deaths of four men murdered by serial killer Stephen Port(pictured) .
Port's serial  murders of Anthony Walgate, Gabriel Kovari, Daniel Whitworth and Jack Taylor in Barking, East London were negligently investigated despite obvious signs, until after the fourth death.
The families' solicitor said police had "blood on their hands", adding: "It is time for them to be held accountable."
The investigation of the Met Police of the four men's deaths had revealed basic failings, a jury at an inquest that concluded in December showed.
A 'whitewash' probe cleared 17 Metropolitan Police officers of misconduct, overlooking serious blunders that may have hindered the investigation into Port, who murdered Anthony Walgate, Gabriel Kovari, Daniel Whitworth and Jack Taylor during a year-long killing spree before he was caught in September 2015.
All but one of the 17 officers investigated for alleged misconduct refused to answer questions when quizzed by investigators.
The murder of  fashion student Anthony Walgate from Hull, who occasionally occasionally worked as an escort was considered easy to establish, yet cops missed it.  Using an alias, Stephen Port arranged for him to visit his Barking flat in June 2014.
Port proceeded to  drug Anthony with GHB and raped him. He died after being given a fatal overdose of the drug. In the early morning of 19 June, Port dragged Anthony's body to the pavement outside his flat and used his own mobile phone to call an ambulance. He didn't give his name but told an operator that he had been driving past and had seen a "young boy" looking unwell. Port then returned to his flat.
A paramedic who checked Anthony's body requested that police attend the scene. They arrived shortly afterwards with homicide detectives.
Following the murders, Anthony's phone was missing, his underpants were on back-to-front, and he had bruising under his arms consistent with being moved by another person. The cause of death would eventually be attributed to a GHB overdose, although friends would tell police during their inquiries he was not a GHB user. This in itself should have been seen as critical.
Port had previously been accused of drugging and raping a teenager, but somehow investigators on the ground did not become aware of this for several days. She says police liaison officer, DS Paul Slaymaker, described Anthony's death as "not suspicious at the moment".
Prompt reference to a  police intelligence log, on a national database would have identified the incident  in question as having occurred two weeks before Anthony's death, when British Transport Police were called to reports of him assaulting an unwell man at Barking station. But a basic check wasn't made.
Port's victims, left to right, Daniel Whitworth, Jack Taylor, Anthony Walgate and Gabriel Kovari. Photo: Metropolitan
The same woeful failing  was found to apply in the case of Gabriel Kovari,-a 22-year-old from Slovakia who was planning to work as a translator, became Port's flatmate in August 2014. He was killed within days.
His body was discovered by a dog-walker in a Barking graveyard near Port's flat. Like Anthony, his mobile phone was missing and he was eventually falsely concluded  to have died due to a GHB overdose. Police treated the death as unexplained but not suspicious. The resulting inquiries were shallow.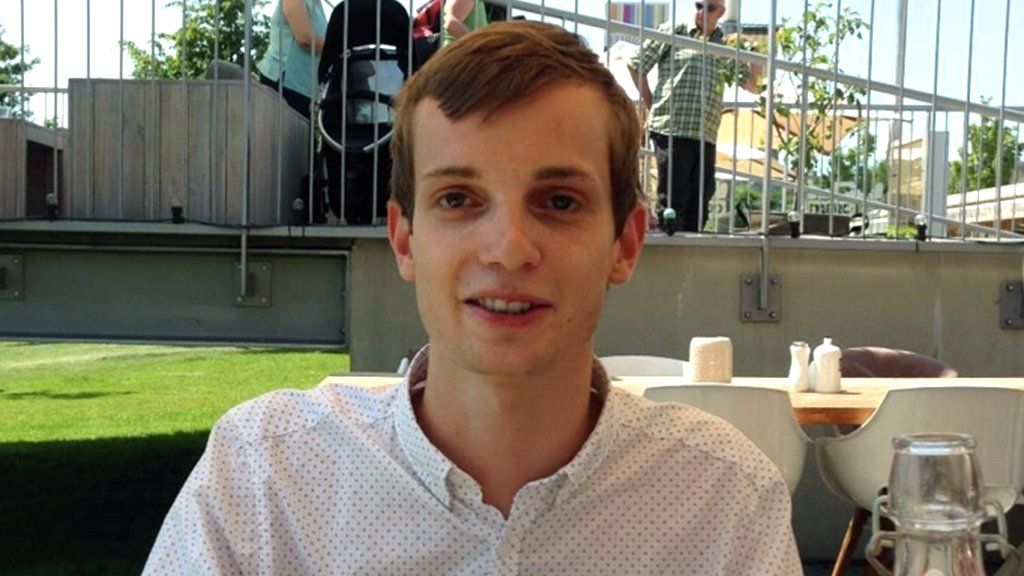 Murdered: Gabriel Kovari
The force failed to carry out basic checks, send evidence to be forensically examined, and exercise professional curiosity while Port was embarking on his killing spree, the inquest heard.
A solicitor representing the victims' families at the time  said it was their "firmly held belief" that "the Metropolitan Police's actions were, in part, driven by homophobia".
In 2019, the police watchdog, the Independent Office of Police Conduct (IOPC), decided no officers had a case to answer for misconduct or gross misconduct as a result of the failures to catch the serial killer until after the fourth killing.
Now, the IOPC has said that since new information heard at the inquest had found "material flaws" in its own inquiry, it had decided to re-open its investigation with a new team in place.
Regional Director Graham Beesley said: "Due to the size of the original investigation and the amount of information it obtained, this has been a complex task."
Between June 2014 and September 2015, Port killed Anthony Walgate, 23, originally from Hull, Gabriel Kovari, 22, from Lewisham, Daniel Whitworth, 21, from Gravesend, Kent, and Jack Taylor, 25, from Dagenham, east London, by giving them overdoses of the "date rape" drug gamma-hydroxybutyrate (GHB) at his east London home.
He met the victims online, including through the dating app Grindr, before luring them to his flat where they were drugged and raped.
Horrendous Investigation
In the case of Daniel Whitworth, the investigation was so horrendous, one could be forgiven for accusing the police themselves of being complicit in the murder itself.  Cops ofcourse had no involvement in the murder, but were so poor in their  investigation, it was shocking.
On  Daniel's person was an apparent suicide note claiming he had accidentally killed Gabriel, and had taken his own life as a result. The note had actually been written by Stephen Port, but police fell for his lies.
The police  took the note on face value , and Scotland Yard policy demanded a murder investigation team take the lead.
Homicide detectives were consulted, but the death was never investigated by them, but left it with local officers. No forensic tests were conducted on items found with Daniel and Gabriel, so they  Port missed Ports' DNA s, which was on record.
Police could have easily ascertained  the "suicide note" was fake if they had scrutinised it properly. It was not sent to a handwriting expert, despite promises being made to Daniel's family.
His father Adam Whitworth was emailed a small piece of the note, with DC Yinka Adeyemo-Phillips of Barking police then telling officers that he had confirmed the writing as Daniel's.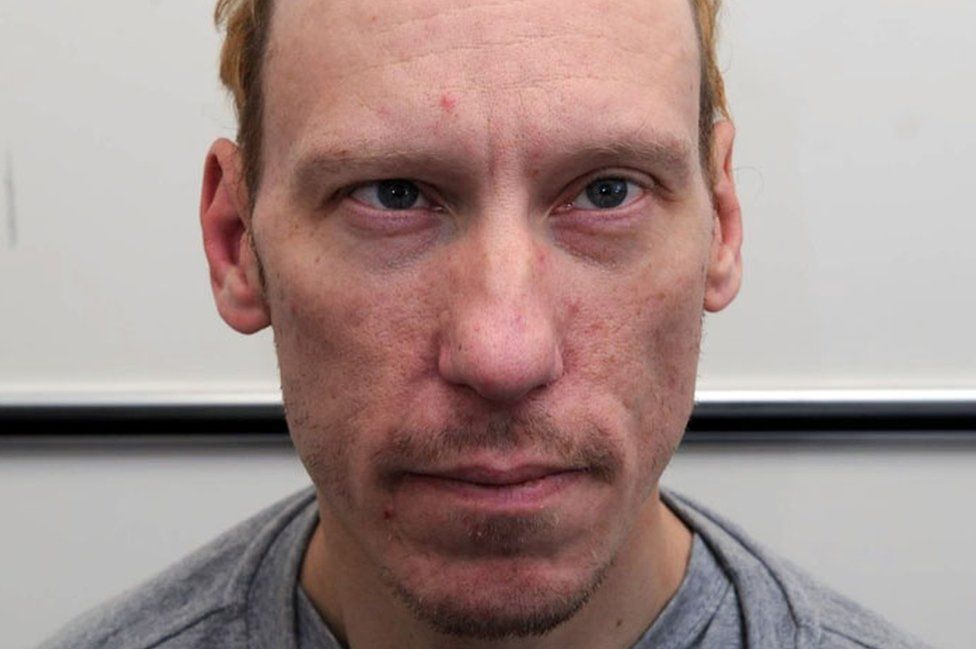 Evil looking Stephen Port is serving a whole-life prison term for the four murders                     Image: MET POLICE
Port was found guilty of the murders and a string of sex assaults against other men in 2016 and was given a whole-life jail term.
The families' solicitor Neil Hudgell said relatives had been "left traumatised by their treatment at the hands of the police".
"The inadequate investigations by the Metropolitan Police into the four deaths is one of the most widespread institutional failures in modern history, exacerbated by a woeful lack of remorse, regret or sympathy displayed at the inquests by some of the officers involved," Mr Hudgell added.
"Port was jailed for life, but the police have blood on their hands too. It is time for them to be held accountable." A fresh police watchdog team will now investigate the initial police handling of the case, the IOPC's Mr Beesley confirmed.
"Following analysis of the new information provided at the inquest, we have concluded that the original investigation needed to be wider in scope and, therefore, certain lines of inquiries were not followed," he added.
"Had this information been known at the time it may have led to different decisions on outcomes."
IOPC regional director Graham Beesley said: 'In our original investigation, we examined the actions of 17 officers. All but one gave no-comment interviews under misconduct caution and chose to provide written responses to the investigators.
'Following analysis of the new information provided at the inquest, we have concluded that the original investigation needed to be wider in scope and, therefore, certain lines of inquiries were not followed. Had this information been known at the time it may have led to different decisions on outcomes.
The Met said today the force will offer 'every support' to the fresh investigation into the way officers initially handled the murders.
Acting Deputy Commissioner Helen Ball said: 'The deaths of these four young men is a tragedy and we are deeply sorry there were failings in our police response. Again, I give my own and the Met's heartfelt apologies.
'The whole of the Met is committed to improving our investigations, our relationships and the trust people have in us to keep them safe.
'Since the deaths of Anthony, Gabriel, Daniel and Jack we have worked hard to ensure the service we provide is better while understanding we have more to do. Learning and recommendations from the Independent Office for Police Conduct, Her Majesty's Coroner and our LGBT+ Independent Advisory Group of community members have enabled us to make a range of improvements.
'Her Majesty's Inspectorate of Constabulary and Fire and Rescue Services are with us now carrying out an inspection into how we respond to and investigate death. We look forward to their findings and any recommendations they may have.
'If the IOPC reinvestigation makes further recommendations for improvements we will of course consider those very seriously, in addition to any misconduct matters that may arise'.
The case also brings attention to the occasional incompetence of the IOPC themselves, who ought to be impartial investigators of the police.
Share On

Categories

Date