By Sheila Mcakenzie–
A man has been found guilty of murdering police community support officer Julia James while she was walking her dog in woodland.
Crazy Callum Wheeler, beat Mrs James(pictured) to death with a railway jack after "ambushing" her near her Kent home in April 2021. In a cruel sign of unrepentance, the evil monster  told a member of police staff that he would return to the woodland and rape and kill a woman, and that Mrs James had deserved to die.
The  pathetic oddball exposed himself to female police officers after his arrest. and tried to masturbate in front of them before asking to be "spanked". He told custody staff that James deserved to die and said that if he was released he would rape and kill women.
He said: "You can't go into the woods and expect to be safe." He said he would go back to the scene of his crime and "have sex with women without their consent".
Police found the murder weapon wrapped up in plastic bags when they searched Wheeler's home
Ms Morgan said on one of those occasions Wheeler visited Ackholt Wood before Mrs James's death "he saw and was seen by Julia James herself".
Detectives used data from her Apple Watch to find out where and when she had walked her Jack Russell and pinpoint where she was attacked.
In a sad story of murder, Mrs James had described Wheeler to her husband as a really weird dude". She wasn't to know that she would fall victim to his wicked heart in a fatal way.
Witnesses provided vital images of Wheeler near the scene, including gamekeeper Gavin Tucker, who took a video clip and photo of the killer walking around with the jack in a blue holdall the day after she was murdered.
Wheeler was identified  and arrested within hours of his picture being released to the public.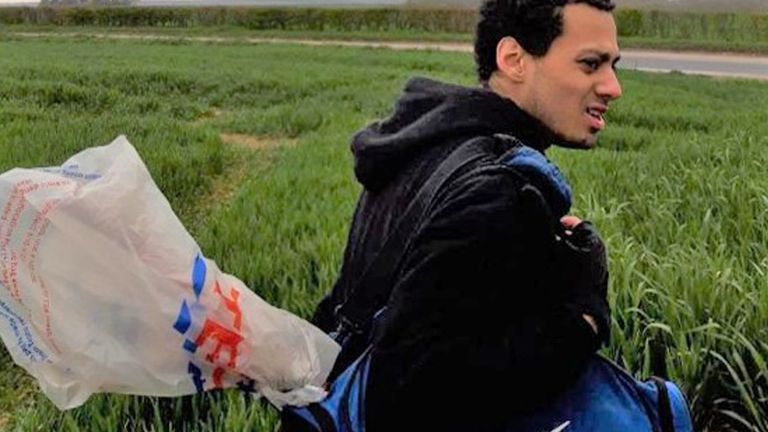 Callum Wheeler pictured carrying weapon in bag                              Image: GAVIN TUCKER
Mrs James was off duty on the afternoon of 27 April last year when she was killed by the loner who attacked her with a railway jack, a tool used to lift train tracks, resulting in "catastrophic injuries".
In her closing speech on Monday,  prosecutor, Alison Morgan QC, described Wheeler as "an angry, violent, strange, highly sexualised man" who waited in Ackholt Wood in Snowdown for "a lone female" to attack.
"There is no mental health defence available to him," she said.
He had been seen roaming around the countryside with the weapon the day before the 53-year-old woman died near Ackholt Wood, and in the days after as hundreds of police officers scoured the area for clues.
Mrs James' husband Paul said: "My heart literally broke in half, and I've been trying to fix it every day."
He also praised his wife for supporting victims of violence as part of her work with the police.
"She just helped everybody, she just couldn't do enough," he said.
Bethan Coles, Mrs James' daughter, said it had been like an "out of body experience sometimes to be hearing these awful things and it to be your mum".
She added: "But we needed to see Callum Wheeler in that room and for him to be stood and be held accountable for what it is that he's done."
Callum Wheeler was pictured near Ackholt Wood carrying the murder weapon
Prosecutor Alison Morgan QC told Canterbury Crown Court the attack was "not a momentary and spontaneous act of violence"..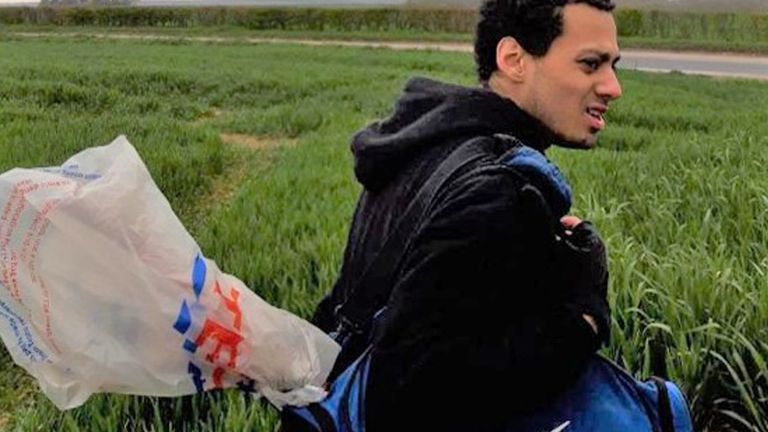 Wheeler was seen walking around the countryside with the weapon the day before Mrs James died, and in the days after as hundreds of police officers scoured the area.
He will be sentenced at a later date.
Deputy chief constable Tim Smith said the case was "extremely poignant", adding: "Many of our staff knew Julia intimately as a friend. The impact on us has been far more profound than any other murder in the county. Julia was very much loved and known by staff of all ranks and roles.
"There is a very personal impact on us as a force. We miss her greatly."
Share On

Categories

Date