By Gabriel Princewill-
David Haye ducked Shannon Briggs by changing his phone number and his email address, the American has revealed to World Boxing News.
Writers at the boxing website brought the revelation to the attention of 
theeyeofmedia.com
 , after an interview with Briggs and Fury complaining about their challenges in securing a fight with Haye.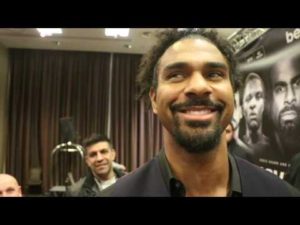 Haye had promised to fight 46-year-old Briggs in 2016, but never took the fight despite his promise to do so.  Briggs expressed his severe disappointment in Haye following the aborted fight which was never spoken about again.
"I was very annoyed because at the time I wasn't in a great financial position and I had to come over to England to get myself a little flat in Bermondsey,"
Briggs told World Boxing News
.
"I came to England like a true guy looking for a job and I went to Buckingham Palace, I went to his press conferences, I went everywhere."
He said he'd agree to fight me, everything was done, the paperwork was fine. I was put on his undercard and he told me if I won I'd be his next fight.
"I did everything champ, with little or no money, just to survive and feed my family back home. I was doing gigs and special appearances for between £500 and £1000. I want to give a shout out to my boy Jay King for helping me.
"I was really grinding but I thought, 'it's fine because I've now got this fight, I'll knock him off and get a title shot.'
"Out of nowhere, he just dropped me, he changed his email, his number and the rest of his details. I could have sued but then again, I wasn't in a financial position to do so.
"Frank Warren, Eddie Hearn, everyone all got together and asked, 'what's going on here? The people are embracing him, what's going on?'
"Everyone has love for the champ, even Anthony Joshua was showing me love. The fighters are the only ones who don't, they're scared of my age, they're scared of the threat I bring," he added.
AGEING
Briggs at 46 is an aging fighter, but still poses a serious threat to many in the heavyweight division. Losing to the powerful American would be a huge embarrassment to most heavyweights today.  Hate built his reputation in the first decade of the millennium by expressing a readiness to face any fighter.  In his formative years as a professional, his quest for ring domination was obvious and admirable.
With just 10 fights he bravely took on Carl Thompson, an experienced veteran, and nearly stopped him in the opening round before being trounced four rounds later.
Since then he has achieved world titles at Cruiser and heavyweight, made plenty of money, and perhaps become more risk averse than he was in his developing years as a professional.  Avoiding a fighter like Briggs is not consistent with the Haye  I followed and wrote about as I young writer in the sport about a decade ago.   Theeyeof
media.com
 could not get a response from Haye at the short notice of this news but will attempt to do so next week.
WORLD TITLES
The American had expressed a readiness to fight the former heavyweight champion, Tyson Fury, but the unbeaten gypsy boxer recently confirmed that Briggs will not be his come back fight.
Briggs says he will not consider a fight with Haye should the opportunity re-emerge. He said: "I wouldn't entertain it because he's a coward, he's not a true boxing man. At the same time, I'll come over and fight anybody – I'm crazy!"
Haye is slated to engage in a hugely anticipated rematch against  Tony Bellew at the 02 Arena on 
May 5
, who was fortunate to beat the heavy-handed Londoner in their last fight.  The well chiseled heavyweight Londoner was unfortunate to suffer an obvious Achilles injury during the big fight in which he negligently wrote the former Cruiser Weight champion. Bellew, who was having his debut at heavyweight defied all odds to stop Haye in the eleventh round.  Haye is expecting to avenge the defeat in a spectacular come back this summer.
"I watched their fight… his leg broke during the fight," Briggs said before bursting into laughter.
"I couldn't believe it. Is Bellew a light-heavyweight? What's this world coming to man? Why are they fighting again? That's what I wanna know, no one cares! Who wants to see them fight?
"There's nothing on the line. I'll be back in two or three weeks' time max, I want everyone to meet me at Buckingham Palace, we gotta talk to the Queen – enough is enough!
ECCENTRIC
Briggs has always been an eccentric character,  with not much to lose at a crack at any top heavyweight today, but everything to gain. He is a dangerous veteran who nearly stopped Lennox Lewis in the first round, before succumbing to the former undisputed world champion in five rounds in 1996
He beat a 48-year-old George Foreman  the next year in 1997 for the lineal world title, and became WBO champion with a stunning last minute victory  over Sergei Liakhovich in 2006. Now aged 45, Briggs' longevity is best summed up by the fact he was beaten by Lennox Lewis in 1998.
MENTAL HEALTH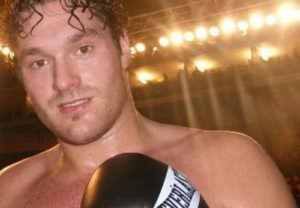 A former victim of mental health issues, Briggs is old and should be beaten by any competent heavyweight who believes he is going somewhere in the division. However, losing to a man approaching 50 years of age could leave indelible scars on the mind and reputation of any relatively young fighter he beats.
Tyson Fury has promised to fight the American this year, and will be rightfully criticized should he renege on his promise. Despite Brigg's advancing age, he is still a useful work out for any top heavyweight wanting to shake off the rust.
Share On

Categories

Date