By Gabriel Princewill
Danny Benn, the outspoken boxing enthusiast and older brother of former world champion Nigel Benn,  has laid his cards down on his verdict on the Anthony Joshua and Tyson Fury fight to be staged this year in Saudi Arabia.
Benn, 59, last year contacted this publication expressing his wishes to have a voice in boxing,  commented  on Anthony Joshua's recent bullish attitude that he will win the fight against Tyson Fury.
Joshua recently told Watford's Troy Deeney, on the striker's podcast that he will be the man of the division for a long time to come and that he is ready for whatever pain it takes to achieve his goal of unifying the division.
'I'm getting ready to walk through a brick wall and nothing is getting in my way. I'm ready to go through whatever pain, torture, adversity I have to go through in order to win, that's why i'm really looking forward to it.
'I know I'm the man of this division and I will be for a long time. I came through this game quick and the way I had to learn was through mistakes, on the public stage as well.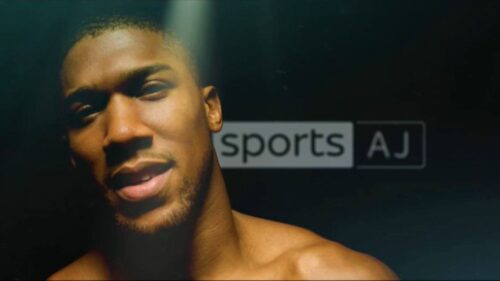 Image; Skysports.com
'I came into this game not to take part but to take over, I feel I'm on a different wavelength and frequency.
'I do it with a smile on my face but I'm dedicated to these things. Recapping over Covid I thought, man, I've put a lot into this and now I need to back myself.'
Fury who is frustrated by the delay to the fight is the divisions top showman right now. The six-foot-nine light-footed powerhouse's pre-fight antics have brought eyes to every fight he's taken.
'I've learnt a lot with that. The man will talk about drinking pints and he's not interested but yet he wants to look chiseled, he's training the hardest he's ever trained, he's the skinniest he's ever been.
'AJ has a good body and he trains so he wants to be a body builder, but Tyson Fury would do the exact same thing if he could. I am everything he wants to be.
'He wants to have a six pack, that's why he's training as hard as he's training right now. Why he looks so chiseled, why he's in America.
'I promise you I'm honoured, I'm humbled, I know it's going to be tough but I truly believe I am tough enough to go through it. I don't need to talk about Tyson Fury and I don't need to belittle the man, he can do what he wants.'
Cheap Talk
Benn told The Eye Of Media.Com: "Talk is cheap. A leopard can't change its spots. I know my boxing boy, Fury has got too much for Joshua. He is too busy in the ring, he is agile, awkward, and very confident. Joshua has to believe he will win. The £54m he will get is plenty of motivation, but he is too muscle bound, one dimensional, and robotic for a man like Tyson Fury.
He also lacks confidence as an elite fighter, you can see how mechanical and careful he is in the ring. Yes, he is athletic and has a big punch, but Fury is hitting harder these days and has complete confidence in his ability.
You look at the way he boxed Andy Ruiz both times, and the way he boxed Kubrat Pulev, that's not a man who will beat Tyson Fury. The reality is that he still needs a bit more experience, and needs to fight like a unified world champion in a couple of fights as part of the experience he needs before he fights Joshua. Joshua should be praying the fight falls through so that he can have more solid practice, but the money is too big to let go.
Trust me, he is getting paid loads of money to hand over the belts to Fury. Let's wait for the fight to happen and see what he does".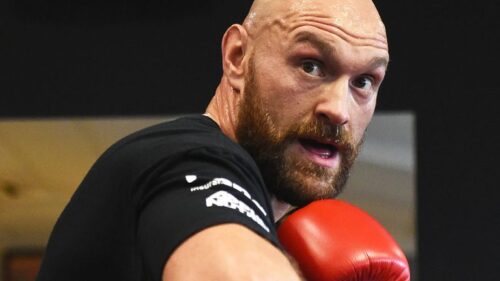 Image; Skysports.com
Benn went further to attack David Haye's repeated predictions that Joshua will win the fight. Listen, David has had his time in the ring and won world titles at cruiser and heavyweight, but never unified no belts at heavyweight. He doesn't know what it is like to win a unification fight at heavyweight, Fury does.
He took the belts from Klitschko after 11 years of the Ukranian's reign, and then he smashed Deontey Wilder for the WBC title.   At the end of the day, he has never lost, he has always backed his talk, Joshua is just selling the fight, but Fury will sell the fight more and also win it. I'll be putting money on this fight".
The fight is the most anticipated clash in recent times, with the winner taking it all.
Most fight fans expect Tyson Fury to emerge victorious and become the ultimate king of the division, but could psychologically spur Anthony Joshua on.
Fight fans similarly picked Daniel Dubois to beat Joe Joyce when the pair met last December, but it was Joyce who stopped the favoured Dubois by busting his eyes shut until he was forced to retire in his stool.
London born Joshua will have to put on the performance of his career to topple Fury, whose resilience is second to none.
Share On

Categories

Date