By Aaron Miller-
Demonstrators in the U.S have set fire to a police station as anger mounted after George Floyd died on Monday.
In tweets about the latest unrest, the president said he could not "stand back and watch this happen to a great American city", and vowed "when the looting starts, the shooting starts" – which sparked a violation ruling by Twitter for "glorifying violence".
Thousands of protesters took to the streets for another night of mass demonstrations as anger over the police killing of George Floyd continues to mount in America. Minnesota's governor called in the national guard as the city of Minneapolis faced a third night of protests.
Floyd, a 46-year-old black man,  initially arrested for using counterfeit money, died on Monday after his neck was knelt on by a white police officer for close nine minutes.
In circulated recordings of the distressing  scene, he can be clearly heard saying: "I can't breathe".
Angry crowds breached the precinct station and set the entrance on fire. Elsewhere, businesses were looted and blazes set as the evening wore on. There were unconfirmed reports that gas lines to the 3rd precinct building had been cut. In St Paul the police department reported 170 businesses had been damaged.
The governor of Minnesota  responded by activating the National Guard to respond to the protests and declared a state of emergency in Minneapolis, St Paul and surrounding areas. Governor Walz wrote in the proclamation that he supported peaceful protests but "unfortunately, some individuals have engaged in unlawful and dangerous activity, including arson, rioting, looting, and damaging public and private property"
"The U.S attorney's office and the FBI in Minneapolis said on Thursday they were conducting "a robust criminal investigation" into the death and making the case a priority. The FBI is also investigating, focusing on whether Floyd's civil rights were violated.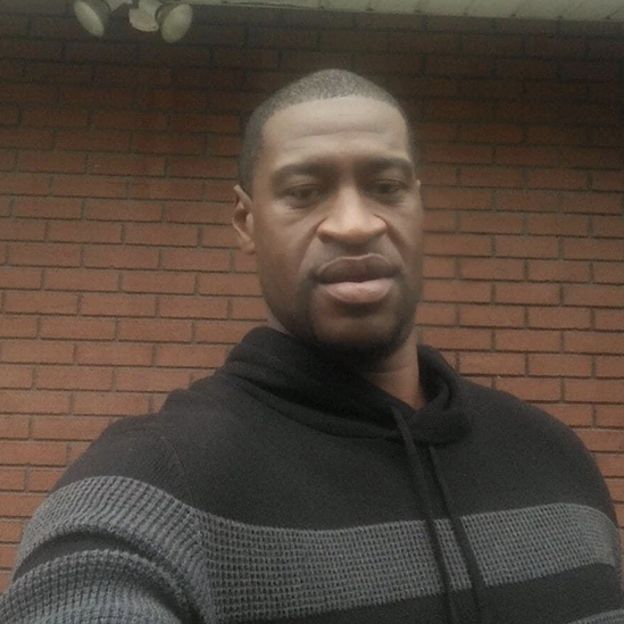 Killed: George Floyd     Image: TwitterRuthRichardson
The officer who knelt on Floyd and three others were fired on Tuesday. The next day, the mayor called for him to be criminally charged.
Mr Floyd's family have demanded the four police officers implicated in his death face murder charges, but prosecutors say they are still gathering evidence. The main evidence is in video to see.
The incidence follows the brutal shooting of Breonna Taylor, a 26-year-old emergency medical technician (EMT) shot eight times when officers entered her apartment in Louisville last March 13.
They were executing a search warrant as part of a drugs investigation, but  found no drugs were found in the property.
A suit was filed by Ms Taylor's family last month and says the officers were not looking for her or her partner – but for an unrelated suspect who was already in custody and did not live in the apartment complex
Image: John Minchillo/AP
Share On

Categories

Date