By Gabriel Princewill-
The  World Boxing Organisation (WBC) has reinstated  the mandatory position of British heavyweight boxer, Dillian Whyte after initially suspending him following a failed drug test before his epic battle with Oscar Rivas  in May .
The tenacious London fighter  is now back in contention, albeit, having been  cleared of having prohibited substances in his system. The WBC says the way must be paved for him to fight for the title by February  2021 at the latest.The decision by the WBC will be welcome by Whyte and his promoter Eddie Hearn, but it does not address lingering questions as to some of spurious operations of the organisations.
DISINGENUOUS
Tyson Fury was made the mandatory challenger for Wilder's WBC belt even though the pair had already agreed to a rematch following the original controversial draw when the heavyweight giants locked horns last December 2018 in Los Angelise. The status  ascribed to Fury seemed disingenuous for that reason alone, and the gypsy king himself discredited the seeming facade by the WBC.
Whyte had been ranked at No 1 by the governing body since October 2017 but has shamefully never been granted a shot at a world championship, notwithstanding the fact he will likely have been knocked out by the heavy handed Deontey Wilder had they met by now. The principle remains that he deserved his chance since boxing outcomes are not always carved in stone.
Whyte's longstanding mandatory position was affirmed when he defeated Oscar Rivas earlier this year but allegations of an "adverse finding" in a UKAD test meant his status was suspended by the WBC . After being cleared in the  past week, he defeated Mariusz Wach on the undercard of the Joshua And Andy Ruiz Jnr bill.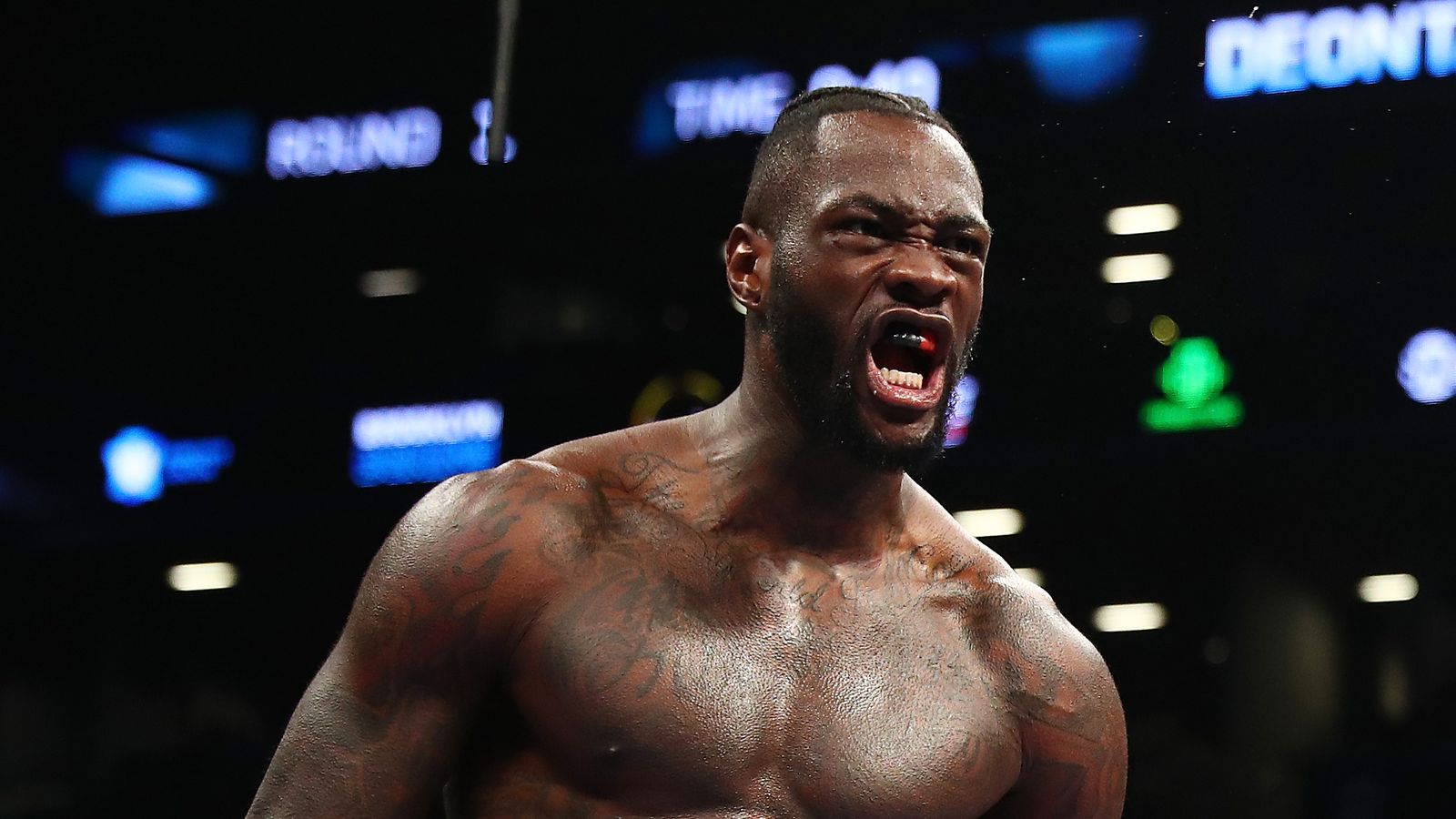 WBC Champion: Deontey Wilder                 Image: Sky Sports
INVESTIGATION
A WBC statement said:
"Based on a limited but detailed investigation and after collecting information, including the WBC's consultation with two independent experts, concluded that there was insufficient evidence that Mr. Whyte intentionally ingested a prohibited substance in order to improve his performance. In light of the WBC's own finding and the withdrawal of UKAD charges against Mr. Whyte, the WBC has closed its internal investigation.
"The WBC lifts its provisional suspension and confirms Mr. Whyte's recognition as WBC interim world champion.
"Interim champion Whyte will become the mandatory challenger of the division immediately after the mandatory defence of champion Deontay Wilder against the current one mandatory challenger Tyson Fury. The mandatory defence against Whyte must be carried out before February 2021."
Share On

Categories

Date