By Gavin Mackintosh-
Ofqual has called for admissions 'flexibility' for pupils with 'one or two lower grades' in admission decisions to ensure pupils  still get the courses they've been offered.
Sally Collier, Ofqual's chief regulator, has today urged providers to focus less on this year's calculated results, but rather, place more weight on other evidence, like speaking to the student's school to assess their potential.
Ofqual last week said the a "substantial" number of pupils will have at least one grade that has been adjusted under the standardisation process, and most probably to a lower mark than teachers wanted.
Flexibility
In a letter to heads of centres published today, Ms Collier urged those with post-16 courses to consider whether they can offer greater flexibility in admissions decisions than would normally be the case in any other year, to allow students to progress to the courses you offer".
Collier said providers "may want to consider the profile of their grades and put slightly less weight one or two lower grades which could result from the eventual assessment.
She said they may wish to "consider giving slightly more weight than usual to other robust evidence in admissions decisions, for example if you already know a student and their potential well or can determine this from speaking to their previous school or college."
The former managing director of Government Procurement Service also urged flexibility for private candidates who might not have been given a calculated grade and students not given a vocational and technical qualification because there was "no way in which a valid result could be issued".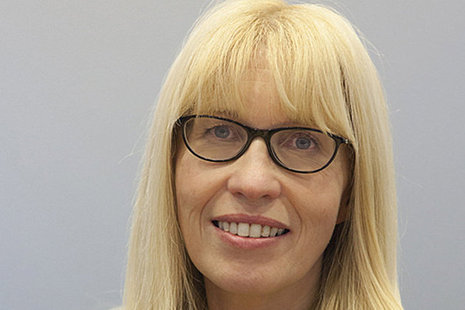 Ofqual Regulator: Sally Collier
Unusual Circumstances
Uk pupils this year have faced the unusual circumstances of not being able to take their exams in the usual manner during the summer, in the wake of the pandemic which disrupted the usual routine of sitting exams. This disruption has been balanced by special arrangements made to prevent pupils suffering a major disadvantage caused by the cancellation of exams.
Poorer Performing Schools
The Office For  Students last year campaigned for extra provision and consideration to be made for  pupils from poorer and disadvantaged backgrounds who may not have the resources to compete with their mates from better off backgrounds. This was before the pandemic, but those calls have been given more consideration following the sweeping coronavirus which has affected almost every part of the globe.
This year,  Oxford University has said it will accept top pupils from poorer-performing schools this year even if they fail to get the required grades. Decisions on students who fail to meet an offer will be made based on factors including the candidate's postcode and school region.
Centre-assessed grades are up to 12 percentage points more generous than results achieved by pupils last year, Ofqual  also said.
The examining body clarified that its standardisation model would place more weight on the statistical expectations (such as a school's previous results), rather than teacher grades.
Slides published from Ofqual's annual symposium last week focus on the prior results, and the rank order of pupils submitted by schools this year.
Addressing centre assessment grades, Ofqual said they are an important component of this year's arrangements and have assisted centres when developing their rank orders".
Guidelines
Guideline notes from Ofqual states that exam boards will standardise a rank order of students for each subject, "making adjustments to grades where needed to bring consistency to teacher judgements across all schools and colleges, and to make sure results are comparable with previous years".
An Ofqual spokesperson added: "They have been instrumental during testing to identify the fairest process, and are being used to quality assure the outputs."
However centre-assessment grades will be the primary source of evidence to calculate grades for small schools and those without previous results, such as new free schools".
Encouraging
Ofqual is also encouraging schools  to"consider what additional information and guidance is provided, so that students understand the context in which their final calculated result has been decided.
Overall, it will all work out to the benefits of pupils, if anything, given them a potential advantage over how they would have otherwise performed.
Ofqual said it was using a model with a critical tool it uses to maintain standards, both between centres and over time. We have extensively tested different approaches and have selected the one which gives students the fairest
and most accurate results possible.
At a national level, results to be broadly in line with those in previous years, Ofsted said. "However, as we have taken technical
decisions about the operation of the model, we have prioritised fairness for
students over precise statistical alignment where appropriate".
Speed
Ofqual said that the speed  at which these arrangements had to be put in place, meant that pupils  were not given an opportunity to develop a common approach to grading, and are working towards adjustments to their centre assessment grades to bring them into line with other schools and colleges.
Share On

Categories

Date