By Shaun Murphy-
Nobody can touch Tyson Fury, at the moment, even though he is only 50-60% of his best.This is the verdict of the WBC champion's proud father, John Fury, who has always been his son's biggest supporter and promoter.
John Fury told Sky Sports there'll never be another man like Tyson Fury ever in the sport of boxing, as he dismissed British heavyweight contender, Dillian Whyte's chances of dethroning the gypsy king, who is now undefeated in 32 fights.
John, himself, a former  professional boxer and bare knuckle fighter, said Dillian Whyte is not in Tyson Fury's league, because his son is the best there will ever be.
Scary
"I told him: 'You're that good, it's scary!'
"He's the full package, he's proven everything, there's nothing more for him to prove. If he walked away today he's done his business, won every professional title there is to win.
"He's a remarkable human being, so embrace him while he's here because when he's gone, he's gone, and then you're back to the boring stuff – the losing. The belts will be gone because – let me tell you something – it'll be a long time before those heavyweight belts are held here again because I think once they leave these shores when Tyson's gone they're staying gone."
"I don't want to talk about Whyte, he's not in Tyson's class, good luck to the lad, he'll get his shot, but at the end of the day there's bigger fish to fry than Whyte.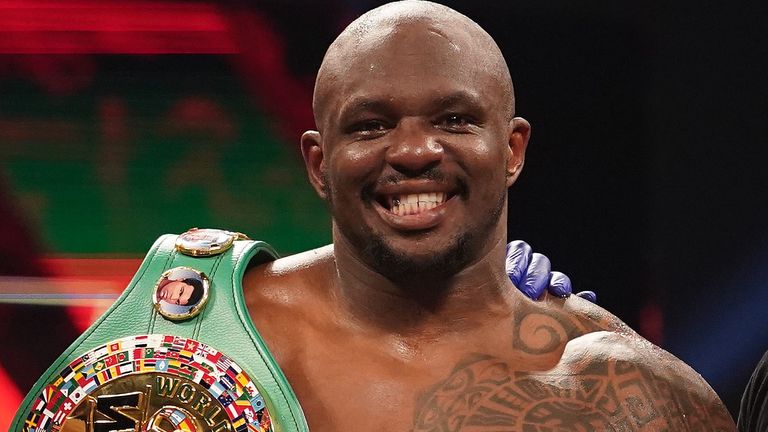 Dillian Whyte dismissed by John Fury                                                                     Image:skysports.com
"If Tyson was out on a regular basis and sharpens his tools properly and gets that ring rust out of the way, nobody can touch Tyson. At the minute he's boxing 50-60 percent of what he is.
"The cold hard facts of it is, Tyson at this time is unbeatable, he proved it.
"He can get up from the hardest puncher in the world on half mast, get up and win the fight and take it to him.
John Fury wants his son to face Usyk next and bypass mandatory challenger Dillian Whyte, once as expected, he defeats Otto Wallin on October 29th. Wallin's only loss comes against Tyson Fury on points, in a fight many thought should have been stopped because of a big cut on his eye.
Share On

Categories

Date