By Shaun Murphy-
Heavyweight legend Mike Tyson's praise for Tyson Fury and Deontay Wilder became all-time boxing greats after 'one of the greatest' fights ever, should wake Anthony Joshua up from his slumber.
The former boxing legend wants the world to know that Fury V Wilder will go down in history as one of the greatest fights, cementing their place as all time greats even before their respective careers are over.
The compliment should wake up Anthony Joshua who put up a lacklustre performance against Olegsandr Usyk two week earlier, before losing comprehensively on points.  Joshua, who has always spoken about leaving a lasting legacy will have to turn up his game seriously for his rematch. not only to salvage his reputation, but to secure a respectable place himself in the history books.
Joshua against Wilder was the fight the world originally wanted to see, but stalled negotiations opened the door to Fury to take over the show, which he did to a master class.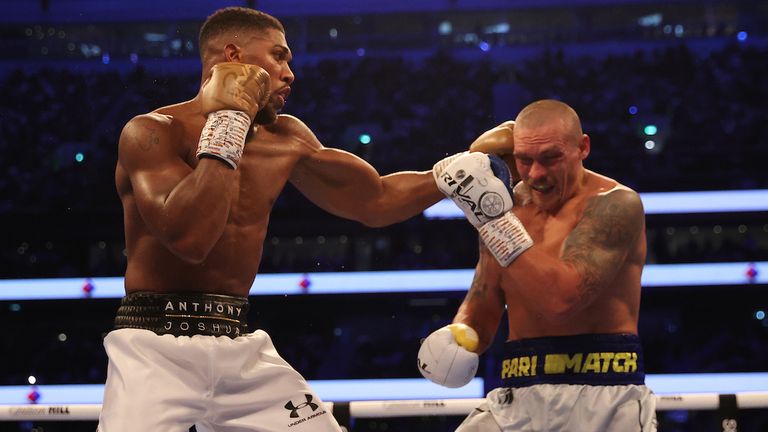 Anthony Joshua must wake up and smell the coffee after thrilling Fury-Wilder thriller;    Image:skysports.com
Fury and Wilder put up a thrilling war when the pair met last Saturday, the former winning by knock out in the 11th round after the fight itself turned out to be one of the most memorable in recent times. There wasn't much between the two warriors, as Tyson often used his weight to wear Wilder down, taking away any edge he had.
The fight looked like it could go either way, and Wilder's reputation as a fearsome fighter  was enhanced, not diminished.
Tyson, who was the youngest heavyweight world champion, put up excitement fights in his prime, particularly against Razor Ruddock, Tony Tucker, and the first fight against Evander Holyfield. The Newyorker was greatly revered by boxing fans all over the world, and left a void in the division which modern day heavyweights have struggled to fill in.
U.S representative, Deontey Wilder was flying the flag successfully until he made the mistake of giving Tyson Fury an opportunity to fight him in December 2018.
In that fight, the Alabama native with the hardest ounch in boxing history, came very close to knocking out the durable Briton in the 11th round, but Fury miraculously recovered and rallied to the end of the round, producing a controversial draw.
"Fury vs Wilder fight will go down as one of greatest," Mike Tyson wrote on Twitter.
"Not for skill but for action and excitement. That fight was all guts, heart and determination. Everybody won Saturday night. The fight was bigger than the hype. Both of them reached all time great status…"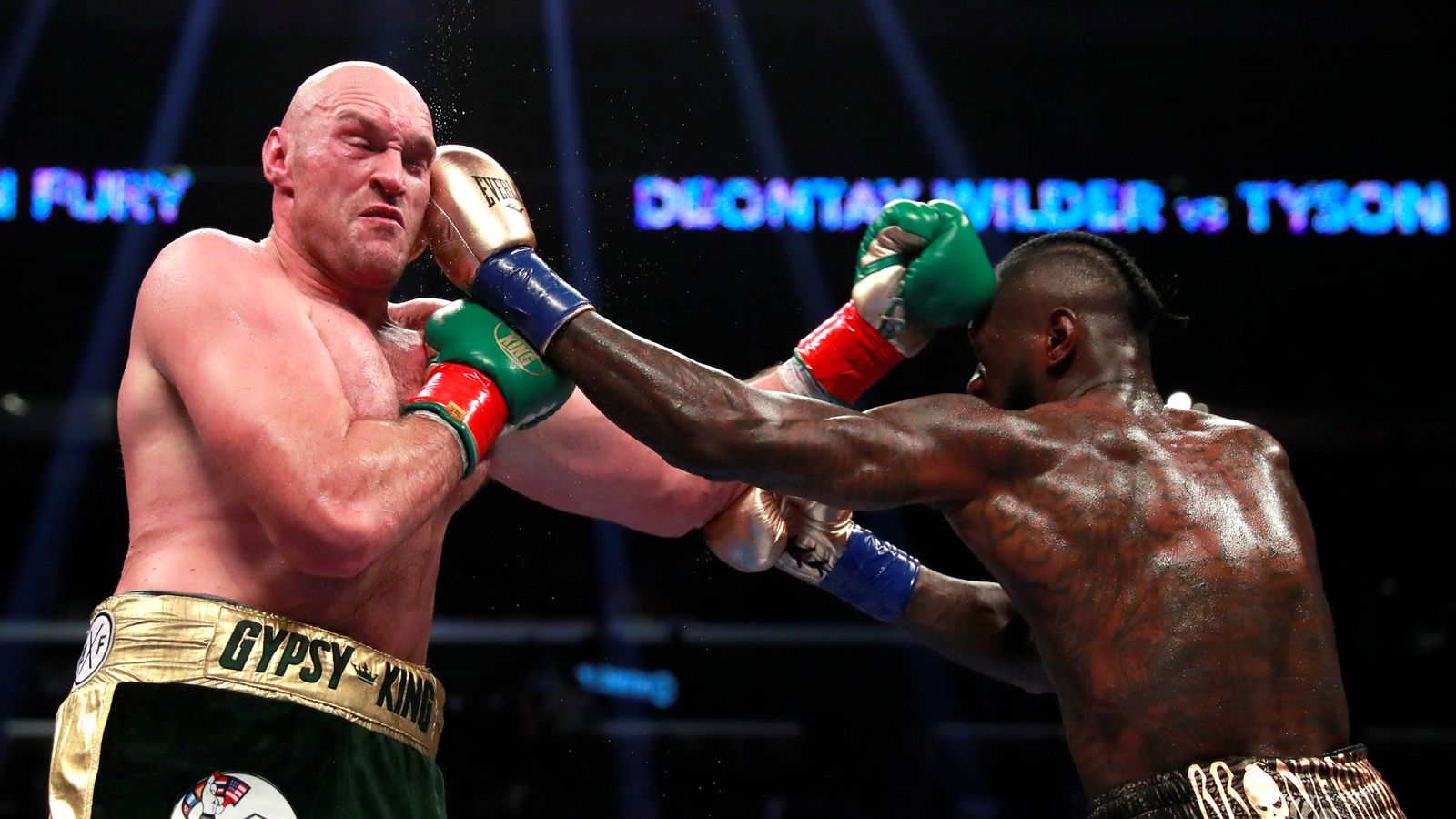 Mike Tyson says Fury and Wilder clash makes them all time greats               Image:skysports.com
Tyson also added  praise for Wilder's trainer, Malik Scott, who allowed the American to go out on his shield.
"Wilder's coach Malik Scott won the night with great coaching," Tyson added.
"When you are an amateur you have a coach, they nurture you, guide you and are with you every step of the way. Once you turn pro you get a trainer.
A trainer is in your life as long as the checks are coming…
"A coach is with you for the rest of your life. A coach feels every punch you take and give too."
Former heavyweight legend George Foreman, also agreed.
Responding to a question on Twitter about how he would deal with Fury, Foreman said:
"Foreman, Frazier even Tyson: forget about us all; It's a new day and it's all about Tyson Fury and Wilder. They put on the best (Heavyweight) title Fight ever."
Wilder is now expected to have a nice break, and find his way back into big fights late in 2022, with another world title shot surely waiting for him by 2023 at the latest.
Share On

Categories

Date