By Gavin Mackintosh-
The murderers of a drug dealer recently out from jail all went to the property with the intention of robbing his drugs, The Eye Of Media.Com can reveal.
Exclusive sources  associated with the  jailed convicts  spoke to this publication on the grounds of anonymity.  They confirmed  that the main objective of the joint visit to the property in Southall where Courtney Valentine Brown was killed was not just to evict him from the property, but to 'rob' his drugs from him.
Mr.Brown had been out of Chelmsford Prison for possession of drugs just 3 weeks when he was murdered in Southend, Essex.
Two men were yesterday jailed for life for the murder of the man known by his friends and family by the nickname of ' love', because of his soft tone and gentle mannerisms. As ironic it is for a man serving up drugs to be known as 'love' , mr. Brown was determined to collect every penny of the £600 he was owed by his landlady, Kelly King.
Instead, she masterminded a plan for  others to surprise mr. Valentine at the property , which led to his death.  He  was stabbed in the leg and left to die during a disastrous attempt to evict him from the property. Ian Slater, 50, and Alex Stephens, 36, were sentenced to life imprisonment,  and ordered to serve a minimum of 26 years.
A  male source  close to the ruthless thugs who killed mr.Brown exclusively told The Eye Of Media.Com:
"There was money involved so those who went there were more motivated by that than evicting him. Evicting him would have to happen if his drugs were taken from him. I feel lucky I did not go with them because I was invited to go but had  female guests at my property on that day .
Another source said:
"To be fair he was living in a property where he was dealing drugs, and should have overlooked the debt owed and considered it as rent. This was a needless murder that could have been avoided if they were all thinking smart. The problem when it comes to drugs is that people are never as smart as they think they are.
The group were more interested in his drugs and the money that would result from it than anything else. We knew what the plan was but Courtney put up resistance so things went all peer shape. I heard it was bad, there was blood splashed  everywhere. I don't think they wanted him dead, the stabbing was to force him to be under manners".
Brown stubbornly refused to leave the property because Ms King apparently owed him £600 for drugs she had obtained from him on credit.
"This was a story with several twists to it, our source said. You had a landlady who was shagging a few of the lads, including Courtney, and shew owed him money but she suddenly wanted him to leave. He wasn't having it, but paid with his life. Its just one of those things that can happen in that world".
Landlady Kelly King, 31, and Stuart Pearson, 44, were each jailed for nine years for his manslaughter, after being cleared of murder. The murder trial heard  that King had asked her partner Slater, of Leigh-on-Sea, to help evict Mr Valentine-Brown, from her property. Slater asked two other men to accompany him to the property.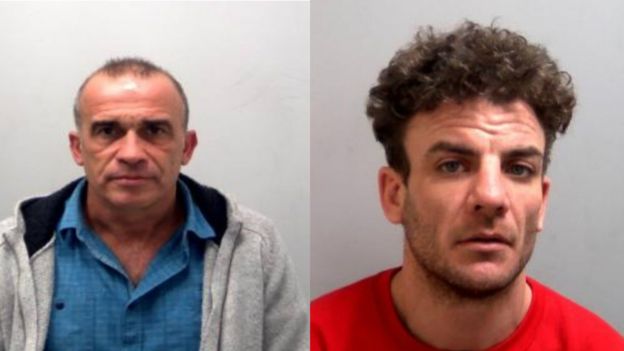 Stuart Person and Alex Stevens Sentenced To Life Imprisonment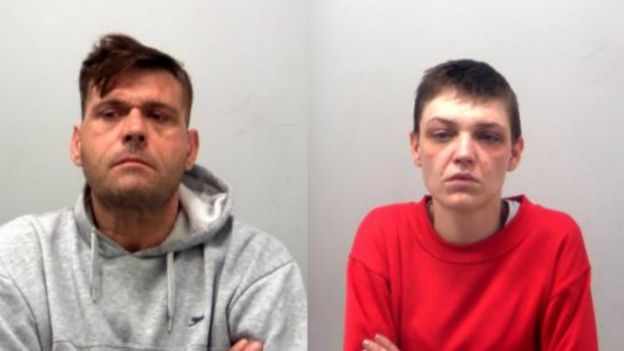 Stuart Person And Kelly King Sentenced to 9 Years For Manslaughter
The thugs had access to the property on their arrival and were able to allow themselves in .  A neighbour heard screams of the victim  following the confrontation . The neighbour said mr.Brown eventually  agreed to leave, but by then things had got out of control.
We also have received concrete evidence that the murderers and the victim of this awful crime were all sleeping with the landlady, Kelly King. In other words Kelly King was sleeping with both the murder victim and those convicted of murder.
Share On

Categories

Date