By Sheila Mckenzie-
UK Publisher, Harper Collins has announced a new menopause policy, designed to support staff experiencing symptoms as well as help colleagues and managers understand how they can assist those going through the menopause or perimenopause.
In October this year it was one of the first companies, alongside Bupa, Tesco, PWC and Santander, to sign the Wellbeing of Women Menopause Workplace Pledge, launched by the Countess of Wessex.
Menopause  describes the period in a woman's life when menstruation ceases and a woman generally cannot get pregnant.s in your body in the years around menopause may raise your risk for certain health problems. Low levels of estrogen and other changes related to aging (like gaining weight) can raise the risk of heart disease, stroke, and osteoporosis.
Common symptoms include hot flushes, headaches, poor sleep and erratic periods, or psychological symptoms  such as anxiety, low mood, lack of confidence and poor concentration.
Under the pledge, employers commit to recognising the potential effects of the menopause  in the workplace and the support those experiencing symptoms need . It also calls for companies to talk openly, positively and respectfully about the menopause and actively support and inform employees affected by it.
Throughout October, Harper Collins, in partnership with News UK, are set to hold a series of events to  support and raise awareness of the menopause. The first event, Menopause 101 featuring GP Dr Bella Smith and ex-Team GB rower Baz Moffat from women's health experts The Well, took place last week."
A spokesperson for Harper's Publishers told The Eye Of Media.Com: "The menopause is something a lot of women are embarrassed to talk about because of the emotional and very private aspect of its experience.
Yet, it is too important to ignore, and requires the utmost level of skill and professionalism to effectively handle.
Continuous support for women who may be suffering the menopause in silence, is absolutely imperative, more so in the workplace, where the overall effects can be severe".
The announcement comes as Law firm Kingley Napley, also announced pledges of its own to support the menopause.
Linda Woolley, managing partner, said: 'Kingsley Napley has long been a female-friendly law firm with women currently making up 55% of our partnership and 70% of our overall population. We believe strongly in supporting women of all ages in the workforce, not only via direct support but also by encouraging others in our community to be supportive.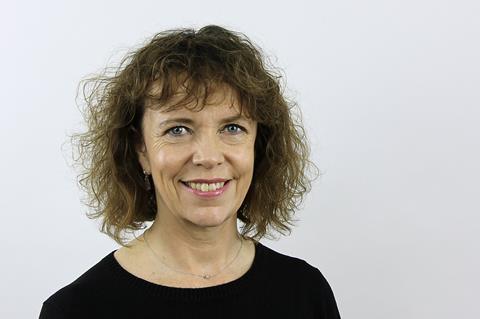 'As well as offering flexible working arrangements, enhanced shared parental leave and a full and varied wellbeing programme, we were recently the first law firm to announce special leave for pregnancy loss. Today's menopause pledge puts us at the forefront of employers who positively support women experiencing challenges of a different kind. I am proud that Kingsley Napley is part of this important new initiative.'
John Athanasiou, director of people, added: "Menopausal employees are the fastest-growing workplace demographic. Most of those will, at some point, experience the menopause, and have symptoms that can be difficult to cope with at work.
We continually strive to have a supportive culture at HarperCollins and by issuing this policy I hope we can build awareness of menopause, so that we are all more equipped to offer the support, advice and understanding menopausal colleagues may need."
Share On

Categories

Date