By Alexander Wilson-
Epstein's former housekeeper, Juan Alessi, testified in detail on Thursday afternoon about several things including duties at the Palm Beach mansion owned by Jeffrey  Epstein, and the 58 rule book used by the mega rich financier to silence employees.
He also spoke about "Jane", who previously gave harrowing testimony about the abuse she suffered for years after being brought to the property when she was 14.
Juan Alessi read from a 58-page document titled "Household Manual" which listed rules that Maxwell set for employees working at the 10 bed Palm Beach mansion.
The 58-page-long rule book instructed employees to "see nothing, hear nothing, say nothing", the court heard on Thursday.  When coming from a man of Epstein's wealth and power, those unde rinstruction simply obeyed orders.
The former house manager, who was an employee of Epstein for more than 10 years, said "I was supposed to be blind and dumb," and that he was "to say nothing of their lives."
"There were many, many, many rules," he added.In the morning, the court heard from the finance director of a Manhattan school and Dr Lisa Rocchio, an expert on the grooming of children by sexual predators.
Ms Maxwell, who for decades enjoyed the company of elite figures like the British royals and U.S presidents, is accused of recruiting and grooming underage girls for the late disgraced financier to sexually abuse between 1994 and 2004.
The court saw new photos showing the jetset life Ghislaine Maxwell and Jeffrey Epstein led.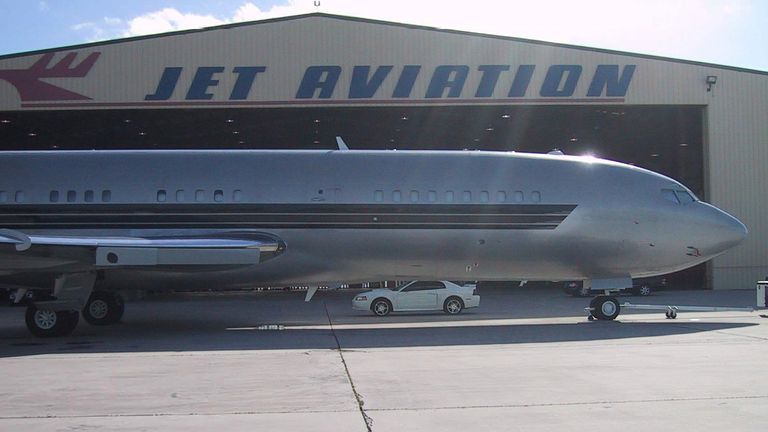 Released as part of the proceedings against Maxwell, 59, in the US, the pictures give a glimpse into how she and sex offender Epstein lived.
Epstein's former pilot, Lawrence Visoski, told the court that Maxwell was Epstein's "number two" and that he flew Prince Andrew on the financiers.
Jurors were told Maxwell and Epstein were "partners in crime" and "she served up young girls" for him to abuse. The first accuser of Ghislaime Maxwell said she had repeated sexual contact with Epstein when she was 14 years old and Maxwell was there when it happened.
Share On

Categories

Date