By Tim Parsons-
Deontey Wilder's coach, Malik Scott, says the delay to the rematch between the former Wbc champ and Tyson Fury will benefit them and afford them more time to marinate Fury for the cooking.
Wilder's trilogy with Tyson Fury was originally scheduled to take place on July 24, but the date was pushed back to October 9 due to an outbreak of COVID-19 in the Englishman's training camp.
Scott said he sympathizes with Wilder who has had to endure three cancellations against Tyson Fury, who stopped him in 7 rounds in February 2020, after a controversial draw a year earlier, after Fury was dropped on the canvas twice,  in a fight he had been leading on points.
"It's a great thing because it just gives us more time to marinate Fury for the cooking. I said Fury wasn't making it out of five rounds before the postponement. But now, since we have more time to prepare, it's really about to get ugly," Scott said.
"If anything I just felt bad for Deontay because it's the third postponement that has happened to him for the trilogy. But either way, more time we get to marinate Fury is going to make the taste of victory even more sweeter."
Wilder teamed up with Scott in his bid to avenge the one sided beating he got from the English man, after the American puncher fired former trainer, Mark Breland for throwing in the towel despite being told in the past by Wilder never to do that.
Most boxing analysts believe Breland was trying to protect Wilder's interests by saving him to live to fight another day. Wilder sees it much differently.
The American has on numerous occasions insisted that not only did his former trainer, Mark Breland, conspire to see him defeated, but that Tyson Fury's victory was a s a result of the gypsy king cheating.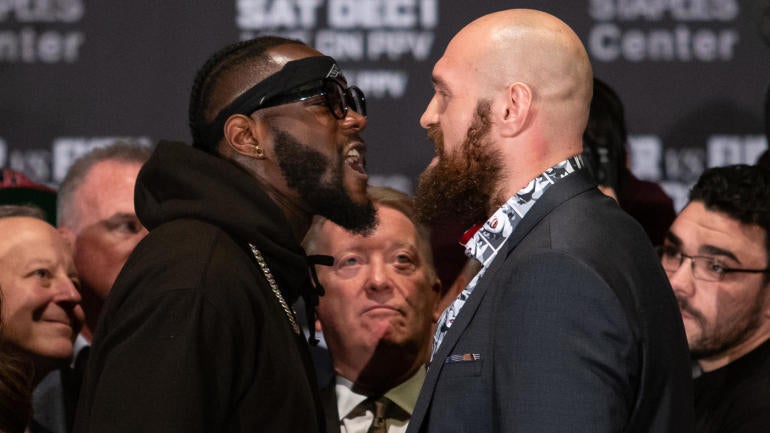 Deontey Wilder and Tyson Fury                            Image: Showtime
Those allegations have annoyed Fury's father, John, who last week said Wilder risks losing his life in the rematch, or being rendered an invalid. The rematch which is expected to have a heated build up, will take place after Anthony Joshua has faced Oleg Usyk in an IBf title defense on September 25.
Scott is a former professional boxer who even fought Wilder back in 2014, with 'The Bronze Bomber' winning by first round KO. He has been training Wilder to try new styles and techniques, in his bid to topple Fury when they meet in October.
Fury recently said he is not to blame for the cancellation, having just ten teammates in his training camp. 'The Gypsy King' figures a constant change in sparring partners caused the outbreak.
"I'm the last person to blame. I don't have a large entourage, unlike most world champions with all their ass-licking hangers on," Fury said.
Who do you think wins the trilogy between Fury and Wilder? Comment below
"Since coming back into full time camp I hadn't been anywhere other than my new house here and the Top Rank gym. Nor had my team.
"The only people whose movements I couldn't completely control were my sparring partners, who change. They came in and out of the bubble and everyone knows this town is full of Covid. I suspect we caught it from one of them."
Fury  is confident  he will stop Wilder quick than last time: "Mentally he's a broken man. I destroyed him last time in seven rounds and I will ruin him quicker next time. Inside five. He knows that if we fought ten times I would win ten times."
We can only wait and see.
Share On

Categories

Date