By James Simons And Sheila Mckenzie-
Counsellor, Simon Hall is today exposed as displaying worrying signs of incompetence and negligence  after ignoring frantic complaints from a member of his constituency desperately seeking help to be moved  to escape the threat of gangs.
Simone John, 45 is undergoing severe post traumatic stress, high blood pressure and sleep paralysis after her son, Nashan, 18  was stabbed twice within a four months period in 2019, despite pleading with council authorities to move her from her area because of gang threats to her son. He fortunately survived both attacks, but was hospitalised the second time.
Ms John said she complained to mr. Hall and others from Croydon Council on numerous occasions, but received no response. Her concerns began after her son was threatened by gang members.
Under Council guidelines,  residents of a constituency should be moved  where ever  there is an imminent threat to life or limb at the time.Ms John also contacted her then Mp, Sarah Jones, who responded after a long delay.
Croydon Mp, Sarah Jones eventually met with Ms John, expressing her apologies that no action had been taken before then. Shockingly, Ms John was still not moved to safer accommodation, subjecting her son to further risk of attack whilst the poor mother endured sleepless nights of ongoing worry over her son's safety.
Nashan's Stab Wound has rendered his hand almost useless
Emails to a number of councillors continued to be recklessly ignored until a second stabbing  of her occurred in March.
Miraculous
Young Nashan ran home covered in blood and miraculously survived a worse stabbing,  for a second time.  This time, the teenager was hospitalised. Only after the second stabbing was she moved away from the borough. Ms Jones now suffers from sleep paralysis, high blood pressure, recurring nightmares and paranoia caused by apprehension of another attack.
"Anytime I see a group of males with hoods, I fear they might be gang members that have located our whereabouts, I just get that frightening chill rush down my spine. It's a horrible feeling. Even the sound of sirens frighten the life out of me"
Simon Hall was contacted by The Eye Of Media.Com to explain his silence over the matter. A representative of his got in touch and asked for the name of the individual involved, but when Simone John's name was mentioned, it was the last we heard of him.
Today, we expose me. Hall as a potentially reckless counsellor, unfit for his position. Unfit because no matter what other correct actions he is taken, he has failed to do his job properly in the case of one serious failing.
Unfit because, even when he discovered that a media organisation was investigating the complaint, he had no excuse to provide, confirming of his guilt and incompetence.
Other councillors Ms John contacted include Leanna Mou, Joe Ann Bulgin,  Ian Gray,  and Felicity Flynn, Mora Nkasi. Croydon Council say most of these councillors have left the borough, but the race to trace them and hold them to account has began. It is important to stop individuals like these posing as professionals and earning big cash  if they fail to deliver when it matters most
Ms Jones says  her son struggles to sleep at nights and has become a different human being now.
"He does not talk to anyone apart from hi family. He doesn't trust professionals anymore, he doesn't want to make any friends at all in this new area(which suits me fine but also slightly concerns me), and has recurring nightmares, just like myself. The nightmares we both suffer is like a life sentence", she said.
The treatment the single mother  received is being investigated by Ms Jones current Mp, James Brokenshire, the former Secretary Of State for Housing , Communities, and Local Government, He knows all about housing, and is spoken highly of in his constituency.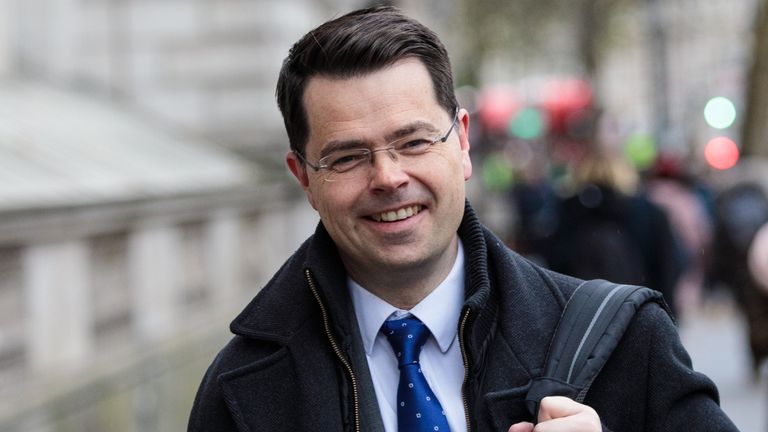 Mp James Brokenshire is presiding over investigation
Croydon Council has admitted failing Ms Jones and her family and and are in discussion with various parties as to how to address the situation.
The first step is for all those arrogant councillors who let her down to step down from any position that concerns dealing with constituents because they have already demonstrated their unsuitability for posts like that.
Share On

Categories

Date